The Human Rights Watch Council
Founded in 1998, the Human Rights Watch Council is a global network of volunteers who support the organization through fundraising, outreach, and advocacy initiatives. There are currently over 1,300 Council members in 30 cities around the globe. The majority of our members belong to 19 Committees and two Circle of Friends groups located in cities of influence that drive the activities of the Council and form a network of dedicated human rights supporters. Click on the links below to learn more about our Council presences.
Council Leadership
Committee leadership includes volunteers who commit their time, energy, and financial support to build membership in their city or country.
Click here to view the Council Leadership List.

Human Rights Watch Ambassadors
Ambassadors are active Human Rights Watch supporters who play a leadership role on behalf of the organization. Ambassadors serve on a volunteer basis as designated Human Rights Watch representatives. They are influential individuals in their communities who play a representational role, agreeing to lend their name to promote Human Rights Watch and the human rights cause. Ambassadors can be asked to introduce new supporters, access contacts in media and government, help advance a programmatic agenda, host outreach events, and give or raise funds. They may form a Circle of Friends or a committee in their city or country. They act as local senior representatives for the organization. Ambassador candidates must be approved by the Human Rights Watch Board of Directors. Ambassadors serve for 3-year terms that are renewable.
 
Click here to view the list of Ambassadors.
The Council Summit
The Human Rights Watch Council Summit is a three-day gathering that provides an intensive learning experience for all participants. It brings together the global membership of the Human Rights Watch Council, Board of Directors, and key supporters and partners to learn about the most pressing human rights issues of the day and meet the organization's frontline staff. Recent Council Summits have taken place in Arles, Berlin, Kyoto, Zurich, and Los Angeles.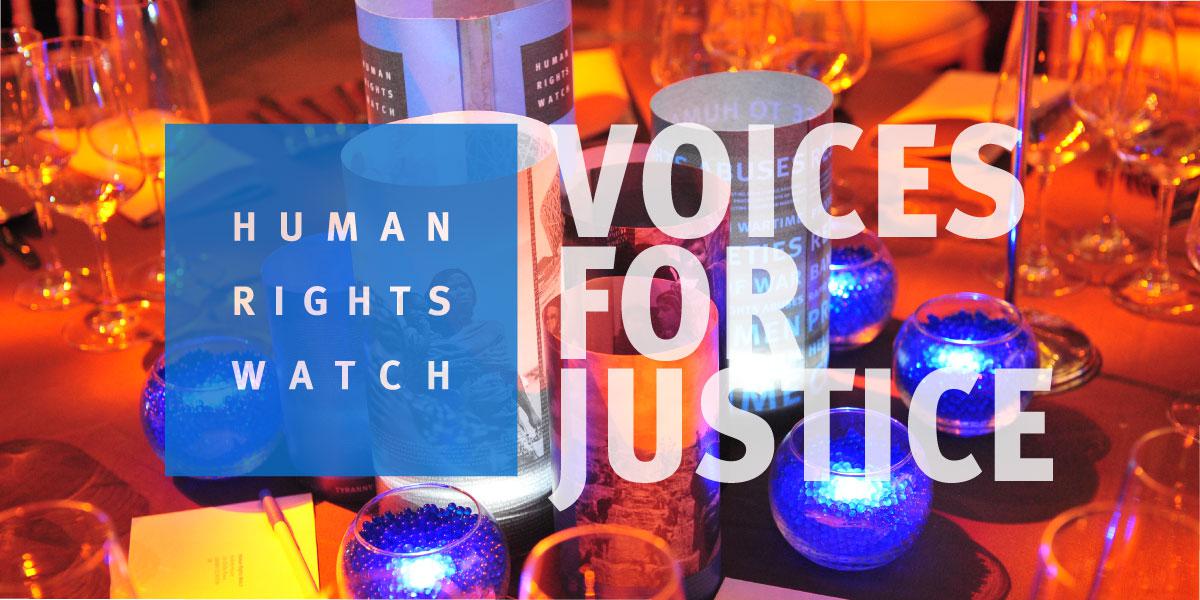 Human Rights Watch Annual DinnersHonoring those who speak out where there is silence