The New York Committee raises awareness of local and global human rights issues, generates support, and mobilizes the public and governments worldwide to recognize basic freedoms for all. We are part of a global network of 20 committees comprised of 1,000 informed and engaged opinion leaders from a variety of backgrounds. Together, we play a key role in the defense of human rights.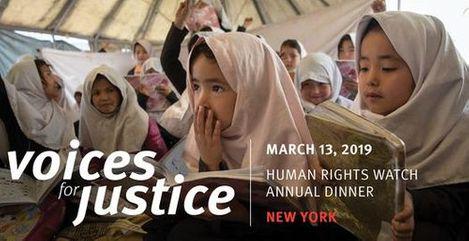 Voices for Justice Dinner 2019
Save the date for our Voices for Justice Annual Dinner on Wednesday, March 13, 2019.