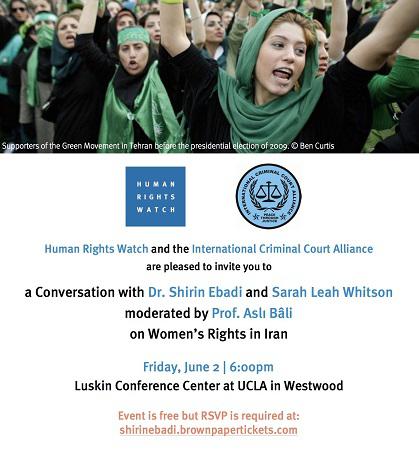 A Conversation with Shirin Ebadi and Sarah Leah Whitson
Human Rights Watch Los Angeles is excited to invite you to a special event with Dr. Shirin Ebadi, Nobel Peace Prize Laureate, and Sarah Leah Whitson, Executive Director of HRW's Middle East and North Africa Division, moderated by Asli Bali, Professor of Law at the UCLA School of Law and Director of the UCLA Center for Near Eastern Studies.
The event will take place at the Luskin Conference Center at UCLA in Westwood. The event is free but, as space is limited, RSVP is required.