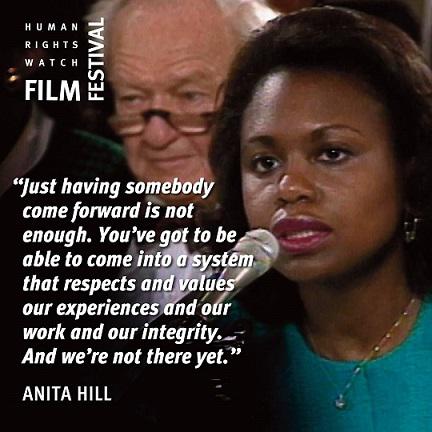 Film Club Screening: ANITA
On Tuesday, May 1st, join us for a special Film Club screening of ANITA: SPEAKING TRUTH TO POWER at the United Talent Agency screening room in Beverly Hills. The movie will be followed by a panel discussion with Academy Award winner Freida Lee Mock, Fanshen Cox DiGiovanni, and HRW's Deputy Director of the Women's Rights Division Janet Walsh, moderated by The Wrap's Sharon Waxman.
Tickets are available at hrwanita.bpt.me. Tickets will NOT be sold at the door.