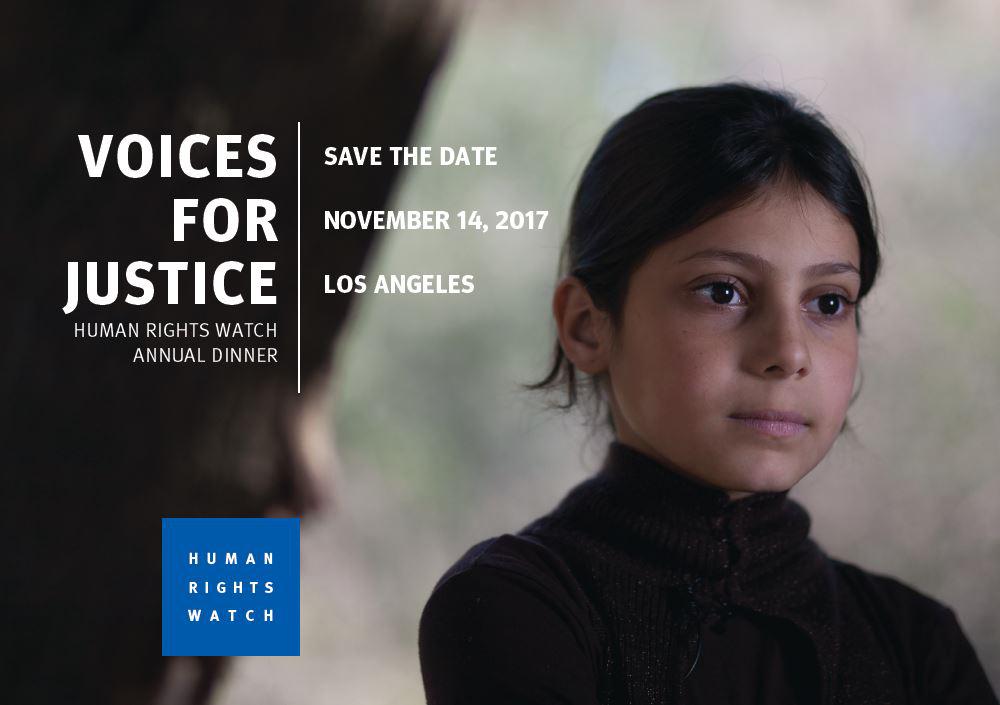 Voices For Justice Annual Dinner: November 14, 2017
Join us at our Voices for Justice Human Rights Watch Annual Dinner on Tuesday, November 14, 2017 at the Beverly Hilton in Beverly Hills, and become part of the global community dedicated to protecting and defending human rights.
Tickets and Sponsorship opportunities are available online.
For more information, please contact MTA Events at +1 818 814 6990 or hrw@mtaevents.com.