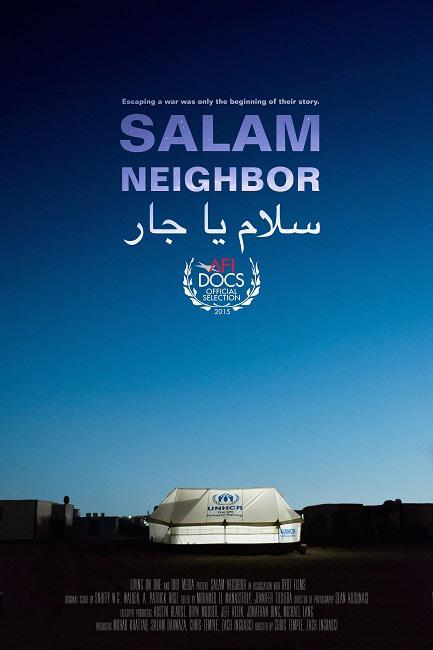 Film Club Event: Screening and Discussion of Salam Neighbor
Human Rights Watch is excited to invite you to a screening and discussion of Salam Neighbor, a movie following some of the tens of thousands of Syrian refugees living in Jordan. Salam Neighbor follows Zach and Chris, two Americans who head to the edge of war, just seven miles from the Syrian border, to live among 85,000 uprooted refugees in Jordan's Za'atari camp. As the first filmmakers allowed by the United Nations to register and set up a tent inside a refugee camp, Zach and Chris plunge into the heart of the world's most pressing humanitarian crisis.
Join us after the movie with the film's directors Zach Ingrasci and Chris Temple, and producer Salam Darwaza, along with Human Rights Watch's Refugee Program Director Bill Frelick, for a discussion moderated by Asli Bali, Professor of Law at UCLA.