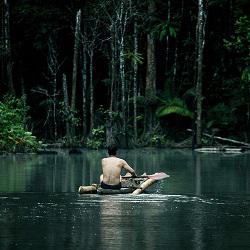 Film Club: Screening & Discussion of When Two Worlds Collide
Human Rights Watch is excited to invite you to a screening of When Two Worlds Collide, a powerful documentary bringing attention to the fight of indigenous Peruvians to save the Amazon rainforest over the government effots to auction off one of the planet's most valuable natural resources. The movie follows Alberto Pizango, an indigenous leader who stands up to the Peruvian government and is accused of conspiracy and inciting violence. It won the World Cinema Documentary Prize for Best First Feature at the Sundance Film Festival.
All attendees are invited to stay after the screening for a Q&A with the directors of the film, the founder of Amazon Watch, and the director of Human Rights Watch's Americas Division. The discussion will be followed by a reception with the panelists.