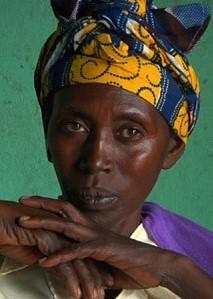 Film Club: Screening & Discussion of The Uncondemned
Human Rights Watch Los Angeles is excited to invite you to a Special Screening and Discussion of The Uncondemned, an extraordinary documentary following a group of lawyers and activists who prosecuted rape as a crime against humanity. This is the story of their fight for the first conviction.
"What The Uncondemned convincingly demonstrates is the cumulative power of a small group of people with an intense passion for justice, idealists with practical experience whose belief in the power inherent in speaking the truth is not to be denied." -- Kenneth Turan, LA Times
All attendees are invited to stay after the screening for a Q&A moderated by Kenneth Turan of the LA Times, the movie director, Michele Mitchell, and Human Rights Watch's Senior Counsel for the US Program, Sara Darehshori. The discussion will be followed by a reception with the panelists.