When I set out to investigate child labor on United States tobacco farms last summer, I never imagined our research would end up on The Daily Show with Jon Stewart. Poor Latino kids from rural communities working 60 hours a week on tobacco farms, getting poisoned by nicotine and pesticides – it seemed like tough material for a comedy show.
But in a segment on last night's show, there was the Daily Show's "Most Senior Correspondent" Samantha Bee, interviewing a Kentucky tobacco farmer, three North Carolina child tobacco workers – and me.
I've done dozens of interviews about child labor in tobacco farming, both as the one asking the questions and the one answering them. But none of them were quite like my interview with Samantha Bee.
I was given two instructions ahead of the taping: 1) don't laugh, and 2) answer her questions and correct her when she's wrong.
For the next 90 minutes, I tried not to laugh.
I told her how children described wearing black plastic garbage bags over their clothes because they weren't given any gear to protect themselves from the toxins in the tobacco plants. But there's a childhood obesity epidemic in this country, she countered – wearing a bag helps you slim down (she claimed that she always wears a trash bag to pilates).
I told her children shouldn't have jobs that make them throw up at work. I said that I don't get sick at work. She said clearly I must not be working hard enough.
You get the idea.
I watched the segment from the Daily Show studio in Manhattan last night. Bee had the audience laughing. And cringing.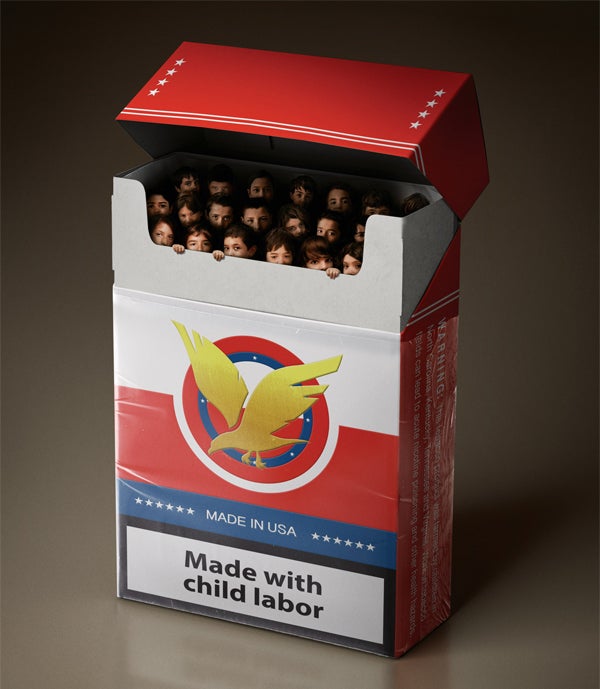 It felt good to laugh at the absurdity of a broken system where 12-year-old children are legally working on tobacco farms, and the biggest tobacco companies in the world are profiting from child labor.
But it's hard to keep laughing when I know the kids I interviewed are heading back to the tobacco fields in a few weeks. Last night, Bee called us "the killjoys at Human Rights Watch," and I know I'm living up to that reputation.
Watch Samantha Bee's segment on child labor in tobacco farming, and laugh. And then sign our petition to urge tobacco companies to protect kids from dangerous work on tobacco farms in their supply chains. We're going to keep being the killjoys until children are protected from hazardous work on tobacco farms.