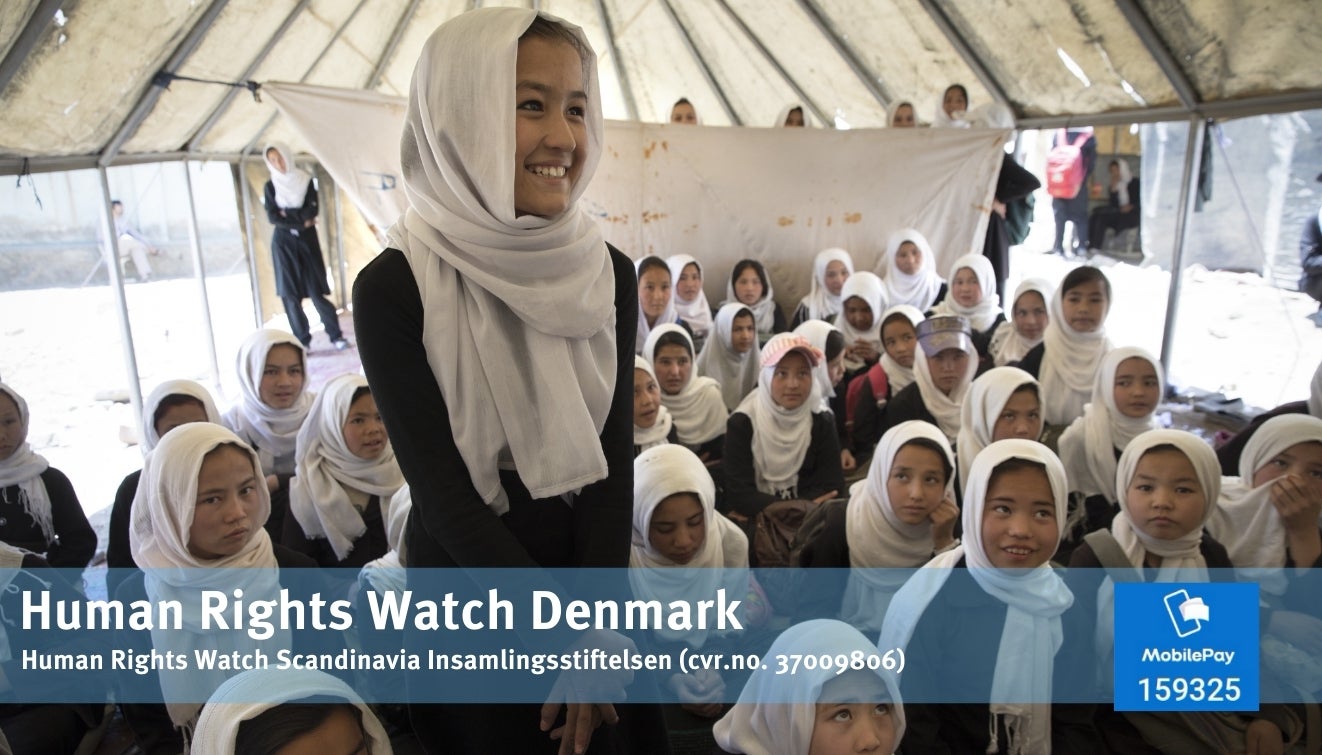 © 2017 Paula Bronstein for Human Rights Watch
About us
Human Rights Watch is one of the world's leading independent organisations dedicated to protecting the human rights of people around the world. We have established an office in Copenhagen to engage with Danish decisionmakers in government and in other sectors to ensure that human rights are upheld worldwide and to promote justice and change. The office organises several briefings with researchers on different topics along with other larger public and smaller private events throughout the year. In 2017 the Copenhagen Circle of Friends was established.
If you would like to learn more about our local activities in Denmark and get involved, please contact the Denmark office on email denmark@hrw.org
Our work
Human Rights Watch is a nonprofit, nongovernmental human rights movement with a network of affiliates and offices around the globe. It includes roughly 400 staff members who are human rights professionals, including country experts, lawyers, journalists, and academics of diverse backgrounds and nationalities.
Established in 1978, Human Rights Watch is known for its accurate fact-finding, impartial reporting, effective use of media, and targeted advocacy, often in partnership with local human rights groups. Each year, Human Rights Watch publishes more than 100 reports and briefings on human rights conditions in some 90 countries, generating extensive coverage in local and international media. With the leverage this brings, Human Rights Watch meets with governments, the United Nations, regional groups like the African Union and the European Union, financial institutions, and corporations to press for changes in policy and practice that promote human rights and justice around the world.
Defending Human Rights Worldwide
Human Rights Watch defends the rights of people worldwide. We scrupulously investigate abuses, expose the facts widely, and pressure those with power to respect rights and secure justice. Human Rights Watch is a non-profit, nongovernmental human rights organization, made up of roughly 450 staff members around the globe, that works as part of a vibrant movement to uphold human dignity and advance the cause of human rights for all.
To ensure our independence, we do not accept government funds, directly or indirectly, or support from any private funder that could compromise our objectivity and independence. We do not embrace political causes, are non-partisan, and maintain neutrality in armed conflict.
 
Financials and tax materials