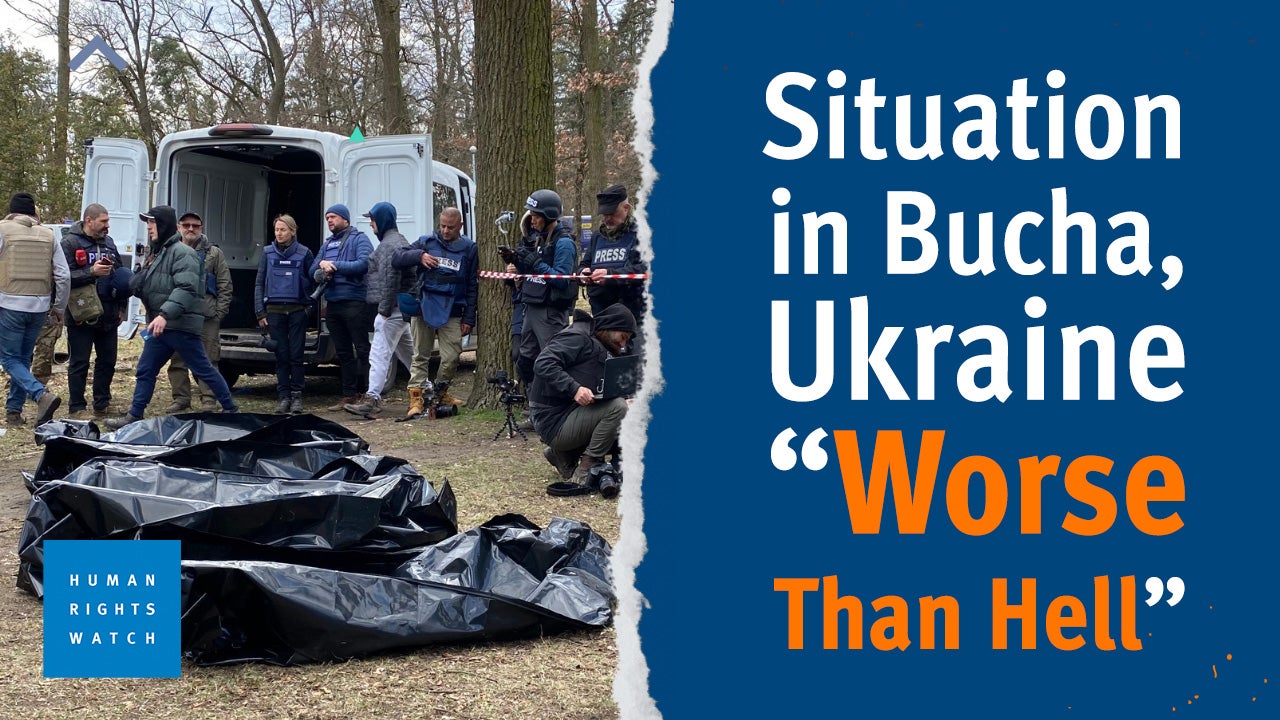 April 20, 2022
Human Rights Watch researchers who worked in Bucha from April 4 to 11, days after Russian forces withdrew from the area, found extensive evidence of summary executions, other unlawful killings, enforced disappearances, and torture, all of which would constitute war crimes, and potential crimes against humanity.
Stay up-to-date and get alerts on latest videos
Subscribe
India's arbitrary internet shutdowns disproportionately hurt communities living with poverty that depend on the government's social protection measures for food and livelihoods. In the age of "Digital India," where the government has pushed to make internet fundamental to every aspect of life, the authorities instead use internet shutdowns as a default policing measure. The authorities should end the abusive practice of internet shutdowns, which carries grave costs for both the country's reputation and its people.

Satellite image comparison between January 17, 2023 (left) and May 13, 2023, shows some of the new internally displaced persons camps built around Goma, Democratic Republic of Congo. These camps are located in areas of high lava flow hazard. Satellite image: January 17, 2023, and May 13, 2023.  

Japan's system of "hostage justice" denies criminal suspects the rights to due process and a fair trial, often holding them in pretrial detention for months or even years. These abusive practices have resulted in lives and families being torn apart, as well as wrongful convictions. Japanese authorities should urgently reform the criminal justice system to bring it in line with international standards of presumption of innocence and individual liberty.