Read the stories of people prosecuted for illegal entry or reentry, and their families, as told in "Turning Migrants Into Criminals."
--------
"They didn't take a minute to look at her situation ... [to ask] why are we separating her from her family"
In March 2012, Rosa Emma Manriquez, a 62-year-old grandmother, was sentenced to four months in federal prison for illegal entry. She is now living in Ciudad Juarez, Mexico, several hundred miles and a world away from her six adult children and numerous grandchildren, who are all US citizens or permanent residents.
According to her daughter, Norma Pulcher, Manriquez was told from childhood that she had been born in Texas and was a US citizen. Although she had no birth certificate to prove it, she had lived without incident in the US for over 40 years, living a quiet life that revolved around cleaning houses, going to church, and being with her family. She had a Social Security number and a valid Texas drivers' license, which she had used for years to travel to Juarez to visit or shop.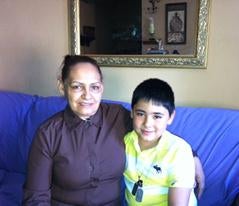 In the fall of 2011, Manriquez went to Juarez for dental work. On her way back, she was stopped at the port of entry in El Paso, Texas. According to the complaint, she presented her driver's license and said she was a US citizen, as she always had. She was charged with illegal entry based on a false claim to US citizenship. Pulcher and her siblings hired a criminal defense lawyer, but she said, "[H]e did nothing for my mom. My mom said he never even talked to her, just once before the court, and he told her that if you want to be free, you just need to plead guilty. He never told her that pleading guilty meant she was going to be deported to Mexico." Manriquez was deported immediately afterward.
With no family in Juarez, Manriquez tried to return two months later with false documents. This time, after pleading guilty again to illegal entry, she was sentenced to four months and transferred from the jail in Pecos to the Federal Detention Center in Houston. The entire process was horrifying to her family. Pulcher described how her eight-year-old son Christopher cried at the sentencing hearing when he saw his grandmother's hands shackled to her feet. 
Being in jail in Pecos was hard on Manriquez, Pulcher told Human Rights Watch. She was taken to the emergency room at one point when she experienced shortness of breath, and was diagnosed with high blood pressure and anxiety disorder. But the federal detention facility in Houston was even worse. "She said it was very rough," Pulcher said. "Never, never in her life had she been in one of these places, the Christian lady in federal prison.... Every time I went to see her, all of us would cry. She would start crying so bad, she'd start shaking."
Manriquez now lives in Juarez alone. All the lawyers her family has consulted have said the same thing: because she pled guilty the first time, all doors were closed and she would never be able to come back to the United States.
When her mother was deported, Pulcher felt like "she had died," and she began to be treated for depression. She continues to worry about her mother's safety in Juarez and has considered moving to Mexico to be with her mother, but she cannot make that decision for her husband and her son.
"Whether they deport her or release her … we're still a family"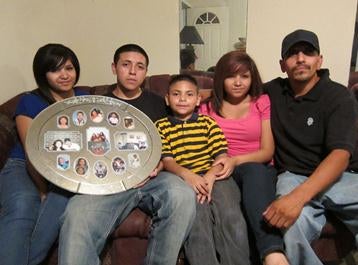 Benny Lopez is a 38-year-old US citizen born in Kansas. He and his wife, Gabriela Cordova-Soto, have four US-born children. Until Christmas 2011, the family lived in a comfortable home in Wichita, Kansas, where Benny had a successful siding and remodeling business. In September 2012, when Human Rights Watch met him, he and his children were sharing a cramped apartment in a small Texas border town, waiting to find out if Gabriela will ever be allowed to return to the US.
Gabriela was nine months old when she was brought to the United States. She is now 35. She was a legal resident and grew up in Texas and Kansas, where she and Benny met. Benny said that in their twenties, he and Gabriela were hanging out with the wrong crowd and got into drugs. Gabriela was convicted of possession of methamphetamine in 2005. Benny was a US citizen and he went into drug treatment, but Gabriela, who was put on probation and did not serve any time in prison, was deported. In November 2005, she lost her status as a legal resident and was told she was permanently barred, as an "aggravated felon," from returning to the US.
With only distant relatives in Mexico and no real experience living there, Gabriela soon returned to the United States to be with her family.[2] Benny said, "We just changed our whole lives." Benny started a successful business and began building a new home. Their twin daughters regularly made the honor roll; their oldest son was a star chess player. For five years, said Benny, "We were going to church every Sunday, on Wednesdays. We were just living life like we should be."
In 2010, immigration authorities came to their house and arrested Gabriela again. The fact that she had changed her life did not matter for immigration purposes, and she was deported again—even though in the meantime, the Supreme Court had ruled a drug possession conviction like Gabriela's did not constitute an "aggravated felony." Benny tried to maintain two households, but it was too difficult, and he gave up his business and the house he had just finished building. He and the children moved to Piedras Negras, Mexico, just on the other side of the border, so the family could be together. But Benny and his children were unable to live a productive life in Mexico. They do not speak Spanish and Benny could not earn enough money to support the family. When Benny's truck was stolen, he suspected drug traffickers were responsible; the police would not investigate.
"Though I'm in jail here, I feel closer to my kids than I did there, free"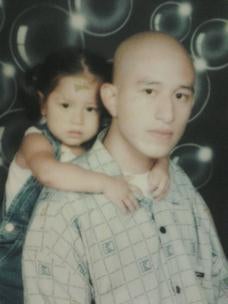 Roberto Lopez, called Robert, first came to the United States when he was three years old and grew up in Los Angeles, California. He has four US-born children; his mother and siblings live in the United States as well. He is now 28 years old and spoke fluent English in a calm, low voice when we interviewed him in a federal detention center. He is currently serving a sentence of four-and-a-half years for illegal reentry.[4]
Despite living in the US since he was a toddler, Robert has no legal status. In 2006, after being put into removal proceedings for a criminal conviction for assault, Robert left the United States and moved to Mexico under a voluntary departure order. He found life in Tijuana hard. He worked two jobs but could not make enough to send money to his family in the US. Like other Mexicans who had lived in the United States for many years, he reported being regularly harassed by the Mexican police.
Still, Robert stayed in Tijuana for several years, believing that an application for permanent resident status for him was pending in the US. (He did not know that his criminal conviction could make it nearly impossible to return.) But then his mother told him his wife Amanda had developed a drug addiction. He told Human Rights Watch, "You hear all this bad news [in Tijuana], and you feel like you're in jail because you're incapable of doing anything." Robert worried that his children could be taken away from his wife and end up in foster care. So in 2010, he tried to return. He was caught at the border and deported in his first attempt, but he made it to Los Angeles the second time.
Robert said that for a year he worked and visited Amanda regularly at a rehabilitation center. But he suspected his wife was still using drugs. Robert filed for divorce, sought custody of their children, and was granted emergency custody. He said, "That's when my wife called immigration."
Robert said that he had pleaded guilty in 2003 on the advice of his public defender, who said he would only receive two or three weeks in jail, and Robert did not think it would lead to deportation. Instead, he received a one-year sentence and served 11 months. He has no other criminal convictions. But under the federal Sentencing Guidelines, a single prior conviction for a "crime of violence," whether stemming from a fight or from murder, can lead to a significant prison sentence. His sentence of four-and-a-half years for illegal reentry is over four times as long as the time he served for his assault conviction 10 years earlier.
Robert does not regret coming back to the US. His children are now in the custody of his mother. He wishes that his 54-year-old mother, who works seven days a week as a housekeeper, could rest instead of raising four kids, and he is sorry to have "left her with a big responsibility." But at the same time, "Even though I'm in jail here, I feel closer to my kids than I did there, free." He reports his children are "happy, they're healthy." When he asks them if they want to go back to their mother, they say they would rather stay with their grandmother.
"An 11-year-old girl needs her mother"
After living in the United States for over 20 years, Sonia H. (pseudonym) went to Mexico, not to move back to the country of her birth but to bury her son, a Mexican police officer who had been killed in a roadside shootout. Sonia, 50, shared her story while sitting in a jail in Marfa, Texas, awaiting sentencing for an illegal reentry conviction.
When Sonia's son was killed in 2011, she felt she had to go to Mexico to bury him. But, Sonia said, "My whole life is in the US." Her other son, a US citizen, had petitioned for her to gain legal status, and she had been saving money to pay for the second part of the application. She and her long-term partner, a permanent resident, were raising an 11-year-old daughter, also a US citizen. Sonia had a good job at a dry cleaner, where the owners valued her so much they drove her to and from work, since she could not get a driver's license as an unauthorized immigrant.
In January 2012, Sonia tried to return to the US illegally using false documents and was immediately caught and convicted of illegal entry. According to her current attorney in Texas, the federal judge in the earlier case recommended that she not be deported, but he had no power to enforce that recommendation. Thus, after serving 45 days in jail for her illegal entry conviction, she was deported immediately through expedited removal. She said a Border Patrol agent told her to "sign here." If she had been put into regular removal proceedings, she might have been eligible to apply for cancellation of removal, an application for legal status in which her many years of residence in the US and the impact of deportation on her US family would have been considered by an immigration judge. Sonia had never been in trouble with the law before. "I never even drove without a driver's license," she said.
Sonia moved her daughter to Mexico and they tried to live in Chihuahua, her home state, but Chihuahua is one of the Mexican states most affected by crime and violence related to drug trafficking. Sonia said there were shootouts in front of her daughter's school and rumors that kidnappers were targeting schoolchildren as potential victims. She said her daughter begged her, "Mommy, let's go, let's go." Sonia's sister encouraged her to try, saying, "Your daughter is suffering."
Sonia's daughter, as a US citizen, was sent to California, but when Sonia tried to join her, she was caught again and charged this time with felony illegal reentry, as well as fraud. "I realize I committed a crime presenting false papers," Sonia said. "But I only did it for my daughter's sake."
Sonia was glad that her daughter is safe in California, but she had heard her daughter was having trouble sleeping and concentrating in school. She also had a new fear, that child protective services might take her daughter away from her father because he has a drinking problem. Her voice broke as she said, "Imagine what will happen to me if I lose my daughter after I lost my son."
According to Elizabeth Rogers, the supervisory assistant federal defender in the Alpine, Texas, office, Sonia exemplifies recent changes in how federal criminal law is being applied in immigration cases: "Four years ago, [Sonia] wouldn't have been prosecuted."[6]
"A lawyer can't help you with nothing"
Brenda R. (pseudonym), a 45-year-old former long-term resident of Dallas, Texas, has tried three times to return to the United States because of her fears of staying in Mexico. Each time, she says, she was criminally prosecuted and given no chance to apply for asylum.
In April 2012, Brenda's two adult non-citizen sons were killed in Mexico. They had grown up in the United States, but one was deported to Mexico and the other had gone back voluntarily. They were living together in a small town in the state of Chihuahua, a site of considerable drug-related violence. Brenda said her sons were not involved in any criminal activity, but one had befriended a woman said to be the girlfriend of a local drug trafficker. After receiving threats, Brenda's son and his brother decided to leave town, she said. But before they could leave, they were gunned down in the parking lot of a bar.
Brenda traveled to Chihuahua to bury her sons. She said, "I [also] went to investigate.… When I got [to the crime scene], there were still blood stains and bone fragments of my sons." Fighting back tears, she said, "I felt [one of my son's] presence saying, 'Please, mom, take me from here … please bring me home.'" She started to ask questions about the investigation and filed a formal complaint with the Chihuahua state human rights commission. She hoped it would help bring some attention to the case, even though local residents and the police warned her to stop her inquiries, stating it was too risky for them to investigate the case.
When Brenda tried to return in June 2012 to her husband and two US-citizen children in Dallas, Texas, Border Patrol apprehended her and referred her for criminal prosecution for "illegal entry." She said she tried to explain her fear of returning to Chihuahua, but the agent just told her "sign here." She was convicted, spent five days in jail, and then (according to court documents) was returned voluntarily to Mexico. A month later, she tried again by presenting a friend's border-crossing permit in El Paso and was charged with document fraud. Brenda said, "I described my fear. I cried with immigration." Her husband tried to get her a lawyer, but she said the Border Patrol agent responded, "The lawyer can't help you with nothing." She was convicted of document fraud, sentenced to nine days in jail, and deported by expedited removal soon afterward, according to court documents.
"Was it worth it for us to do this to him?"
Carlos Santana grew up in San Diego, California from the age of 4 and was a legal permanent resident.[9] His mother and sister are naturalized US citizens. Carlos was a nursing assistant with an interest in art and graphic design.
Nine years ago, Carlos, who is slightly built, got into a fight at a gay bar in Oregon. "It's the only fight I've ever been in," he told Human Rights Watch in Tijuana, Mexico. Carlos said he was convicted of attempted assault 2 in the lesser degree, which he was told could eventually be expunged.
Carlos was not deported immediately, but he said in 2009, with nothing else on his record, he went to court to pay a traffic ticket, where he was apprehended and deported permanently to Mexico for his prior conviction, which was classified as an "aggravated felony."
Upon arrival in Mexico, Carlos, who is HIV-positive, said Mexican health officials told him it would be a year before he could get the medications he needed. He knew he would not survive without these drugs, so he immediately returned without permission to the United States. Soon afterward, he met Mark O'Brien, a US citizen, and although it was difficult for him to get the kind of work he was used to without a permanent resident card, Carlos and Mark began planning a life together in San Diego. Then, in April 2011, Carlos was biking home from Mark's apartment when he was stopped by the police, perhaps because he was biking in the wrong lane. The police referred Carlos to immigration authorities and he was eventually charged with felony illegal reentry. 
Carlos received a sentence of one-and-a-half years; his attorney told him he could have received five years. Carlos and Mark had agreed that if Carlos was sentenced to more than one year, they would end their relationship, but Mark continued to visit him in prison. Carlos was first held in the federal detention center in downtown San Diego and then sent to a private facility run by the Corrections Corporation of America at Otay Mesa. Mark was angered by the way Carlos was treated at the facility in Otay Mesa: "Why are you housing him with drug dealers and gang members? This guy's only form of a weapon is a piece of paper—that's it—illegal documentation." Mark reported that Carlos was beaten up by other inmates, forced to sleep on the floor because there was not enough space, and denied food and other privileges on an arbitrary basis. Mark was particularly distraught that Carlos' imprisonment was just a precursor to his deportation: "Save us all some money, deport him, so we can get on with our lives."
He could not understand why the US government chose to treat Carlos this way. "Why can't we have a process that looks at individuals to allow him to come back? He can't even get a visa.… What did he do wrong to be closed completely out of ever coming back to the United States, to his mom, his dad, his sister, his sister's husband, his nephews, everybody here that he knows?... Was it worth it for us to do this to him? I've never been so disheartened with my country."[10]