Human Rights Watch is an independent, international human rights organization dedicated to defending and promoting the rights of people worldwide. We have long worked closely with Norwegian partner NGOs, the Norwegian government and Norwegian individuals to protect and promote human rights in the world. In 2013 we expanded our presence in Oslo with a formal Circle of Friends, 2014 with permanent staff and in 2015 by establishing a formal Oslo Human Rights Watch Committee.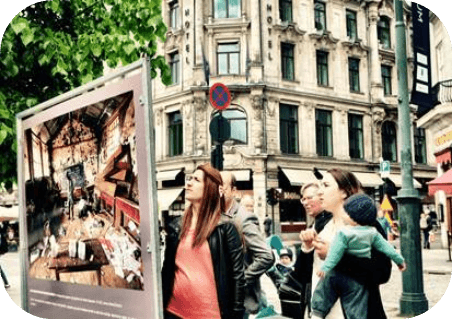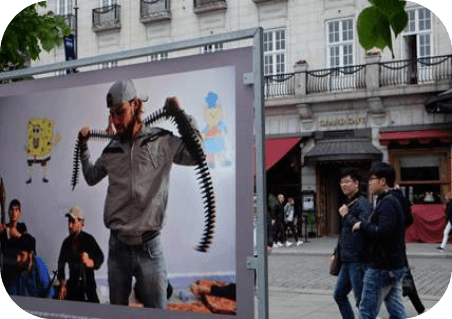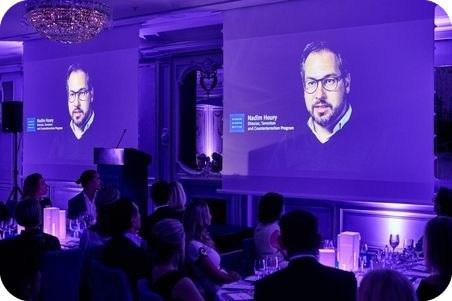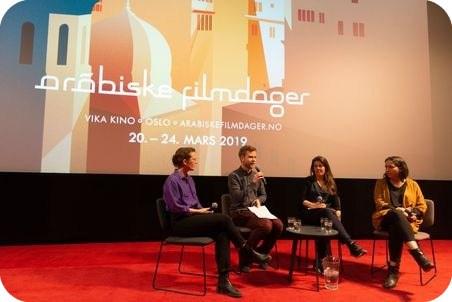 Human Rights Watch photo exhibit outside Stortinget and in Bergen in support of the Safe Schools Declaration, endorsing the Guidelines for Protecting Schools and Universities from Military Use During Armed Conflict.  
Collaborating closely with others, Human Rights Watch has been working on the Guidelines for over three years and campaigned intensively to gain state support.  
Nadim Houry describing the long road to building a ban on cluster munitions at the Oslo Annual Dinner.  
Lama Fakih speaking about the return of Norwegian – ISIS children from conflict in the Film fra Sør Festival.  
Ways to Get Involved
In 2019 the Oslo Committee is hosting educational briefings, social activities, and advocacy and media meetings on a variety of human rights issues including:
Civilians in conflict in Iraq and Syria
The human rights situation in South East Asia
Technology's role in human rights
Securing international justice
Prohibitions against autonomous weapons and land mines
… and much more.
We are always looking for more participants and new committee members so please get in touch if you are interested!
Human Rights Watch is an organization entirely supported by contributions from private individuals, foundations and other organisations. To ensure our independence, we do not accept government funds, directly or indirectly. Donations made in Norway benefit our work worldwide. Would you be interested in supporting us, please contact the Oslo office on email oslo@hrw.org 
You can also make a donation or set up monthly giving directly on our website.
You can also sign up for our Newsletter.
Please contact the Oslo office on email oslo@hrw.org to join our Oslo events mailing list.