Time to Reform Gender Laws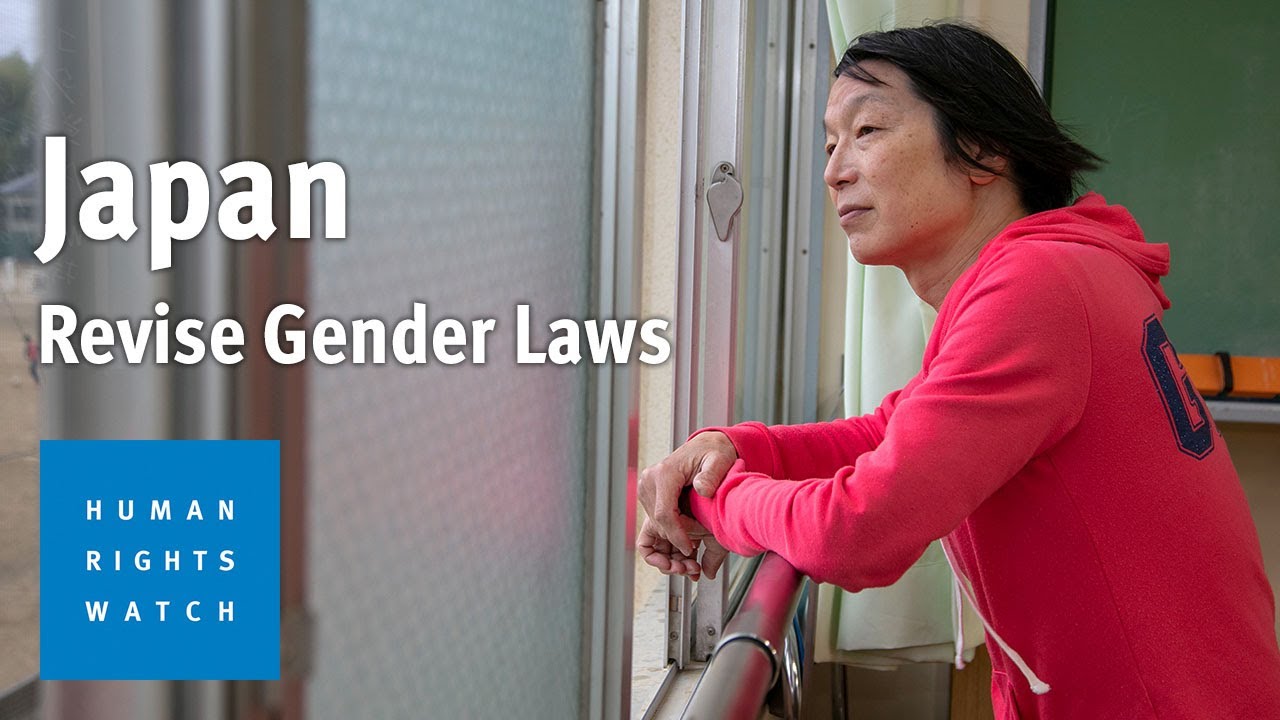 (Tokyo, May 25, 2021) – Transgender people in [hrw.org/asia/japan]Japan face continuing barriers to changing their legally recognized gender, Human Rights Watch said in a report released today. The Japanese government should heed increasing calls from activists and experts to revise its abusive and outdated transgender recognition law.

The 55-page report, "'The Law Undermines Dignity': Momentum to Revise Japan's Legal Gender Recognition Process," documents the persistent barriers transgender people face in Japan under the Gender Identity Disorder (GID) Special Cases Act. The procedure for changing one's legally recognized gender, which requires sterilization surgery and an outdated psychiatric diagnosis, is anachronistic, harmful, and discriminatory. Many transgender people in Japan and domestic medical, legal, and academic experts, as well as international health and human rights bodies, have said that the law should be substantially revised.
Transcript
Transcript
Professor Miho Mitsunari, VP of Nara Women's University
In Japan, transgender people are required to undergo medical procedures in order to change their legal gender. These procedures put a huge burden on the body and they are irreversible once done. They are also extremely expensive and lengthy.
Dr. Jun Koh, Psychiatrist
Due to the surgery requirement for a legal change of gender, there are transgender people that undergo surgery and hormone therapy even though they have no discomfort in retaining their bodies as they are. '
Itsuki Dohi, Transgender activist
The decision to undergo surgery should be made by transgender people themselves and is a separate matter from legal gender change.
Professor Hiroyuki Taniguchi, Legal Scholar
The law itself is designed to force transgender people into the existing legal system rather than ensuring their ability to live according to their gender identity.
Junko Mitsuhashi, Scholar and Lecturer Meiji University
I would like to see a legal system that is not an embarrassment under international human rights standards.