Aleppo: Russia and Syria Kill 440 Civilians, 90 Children in a Month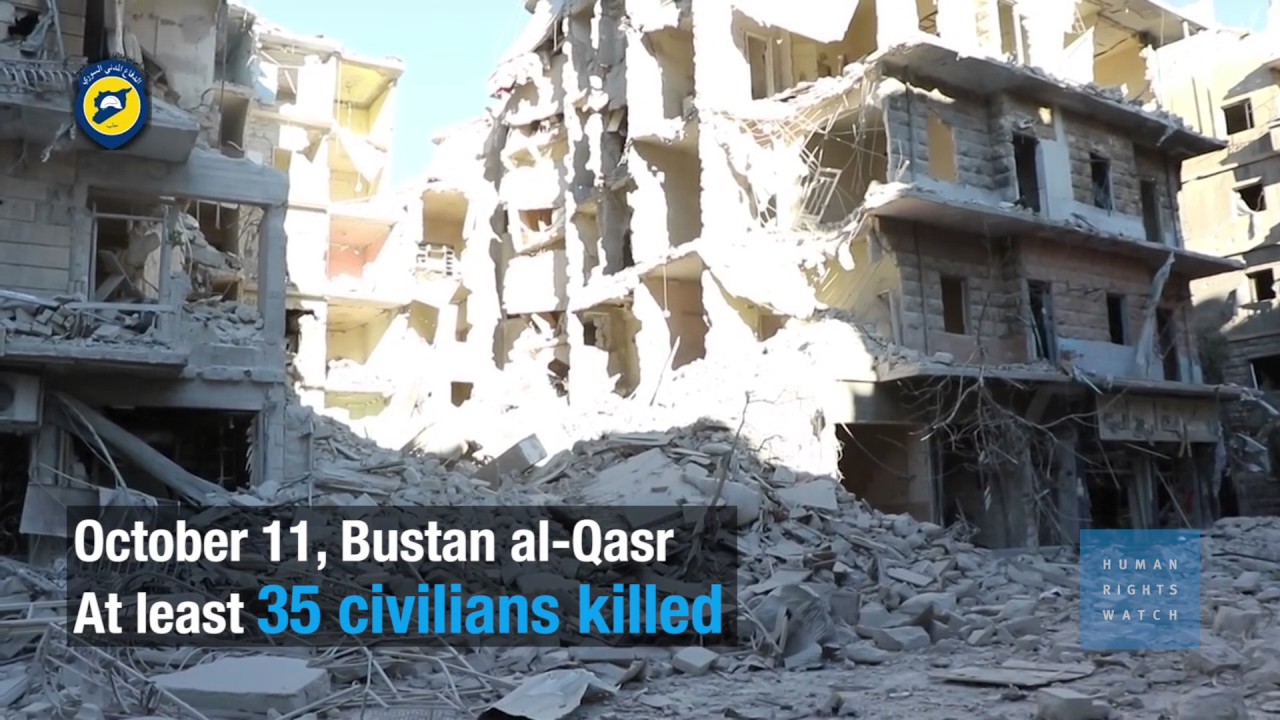 The Russian-Syrian coalition committed war crimes during a month-long aerial bombing campaign of opposition-controlled territory in Aleppo in September and October 2016.
The Violations Documentation Center, a Syrian civil monitoring organization, documented that the bombing campaign killed more than 440 civilians, including more than 90 children. Airstrikes often appeared to be recklessly indiscriminate, deliberately targeted at least one medical facility, and included the use of indiscriminate weapons such as cluster munitions and incendiary weapons. Satellite imagery that Human Rights Watch analyzed shows more than 950 new distinct impact sites consistent with the detonation of large high explosive bombs across the area during the month.