Saudi-led Airstrikes Kill Hundreds in Yemen
The Saudi Arabia-led coalition carrying out attacks against the Houthis in Yemen has failed to investigate its apparently unlawful airstrikes that have killed hundreds of civilians. The United States is also obligated to investigate attacks in which it played a role that allegedly violated the laws of war.
Human Rights Watch examines in detail 10 apparently unlawful coalition airstrikes that killed at least 309 civilians and wounded more than 414 between April and August 2015. According to the United Nations, most of the 2,500 civilian deaths since the coalition began its military campaign against the Houthis in late March have been from coalition airstrikes. Human Rights Watch is unaware of any investigations by Saudi Arabia, other coalition members, or the US into these or other allegedly unlawful strikes, or of any compensation for victims or their families.
Related Content
Yemen
Middle East/North Africa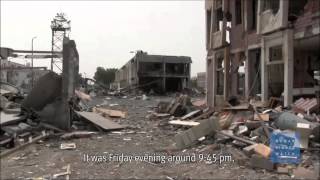 Middle East/North Africa