(New York) – A court in Baku on September 1, 2015, convicted the investigative journalist Khadija Ismayilova on spurious charges of tax evasion and other economic crimes, Human Rights Watch said today.

Ismayilova was sentenced to seven years and six months in prison after a politically motivated prosecution, flawed trial, and campaign to discredit her. She was acquitted on an additional charge of inciting someone to commit suicide. The Azerbaijani authorities should immediately move to set aside the conviction and release her.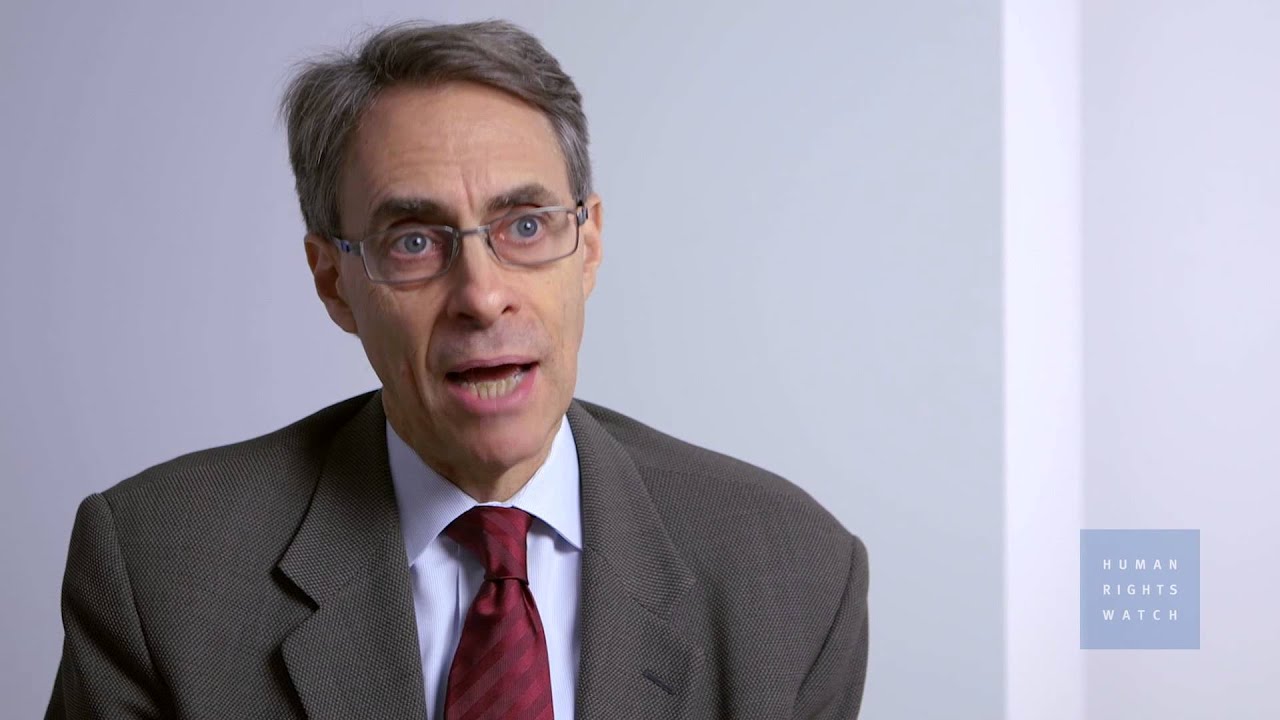 "The outrageous verdict against Khadija Ismayilova shows the Azerbaijani authorities' willingness to subvert the law to exact revenge against critics," said
Kenneth Roth
, executive director of Human Rights Watch. "Her conviction and sentence should be immediately set aside."
Ismayilova is a 2015 recipient of Human Rights Watch's
Alison Des Forges award
for extraordinary activism, in recognition of her exemplary courage as a journalist and human rights activist in the face of the unprecedented crackdown on freedom of expression in Azerbaijan.
The trial against Ismayilova fell far short of international standards. The authorities appeared to rush the proceedings, denying nearly all of the defense's petitions, including to introduce evidence in her defense or to challenge the prosecution's assertions against her. Prosecutors claimed the motions were Ismayilova's attempts to delay the trial. The authorities also denied Ismayilova's requests for additional time to meet with her lawyers to discuss her defense, granting her only a few hours during the trial to meet with her lawyers.
Ismayilova called the proceedings, which began only on July 24, "an express trial." At the hearing on August 18, Ismayilova read aloud a letter to the court in which she said, "I once again express my disapproval that the court is proceeding so hastily," and that the authorities had sacrificed her rights to get a quick verdict.
The authorities prevented most independent observers and Ismayilova's supporters from attending the proceedings, and, according to numerous news reports, often apparently filled the courtroom with "proxy" observers, so that Ismayilova's relatives and supporters could not attend. Her mother and sister and some representatives from foreign embassies were unable to access some hearings though able to attend others. A Human Rights Watch representative was allowed to attend the proceedings on August 13, but was not allowed to attend on August 14.
During her trial, Ismayilova accused the government of trying to stop her investigative reporting, especially into President Ilham Aliyev's family's businesses.
"Azerbaijan commits these travesties of justice because it has gotten away with it," Roth said. "It's high time for the international community to move beyond mere expressions of concern to impose concrete consequences for wrongfully imprisoning Khadija Ismayilova and so many others."
The European Union and its member states in particular should mount a strong, unified response to the appalling state of human rights in Azerbaijan, Human Rights Watch said. Such a response should include freezing negotiations on a new Strategic Partnership Agreement with Baku and taking action in other multilateral bodies, including the UN Human Rights Council, to censor Azerbaijan over its atrocious human rights record. A common position among all member states and EU institutions vis-à-vis Azerbaijan is acutely needed to challenge Baku's calculation that its outrageous behavior comes at no price, Human Rights Watch said.
Human Rights Watch said the voting rights of the Azerbaijani delegation to the Parliamentary Assembly of the Council of Europe should be suspended.
Authorities arrested Ismayilova
on December 5, 2014.
Ismayilova has reported extensively on government corruption, including exposing the business interests of members of the ruling family, and the government has made a concerted effort to silence her. In February 2014, police questioned Ismayilova as a witness in an investigation into the alleged leaking of state secrets only days after pro-government media claimed she had given files on Azerbaijani opposition politicians to United States government officials working as intelligence agents, a claim the US embassy denied.
On October 12, 2014, customs officials blocked Ismayilova from leaving Azerbaijan to attend an international conference, and officials refused to provide justification for the travel ban. She had previously been detained for several hours in the airport when she returned from meetings with Council of Europe officials to discuss the crackdown against activists in Azerbaijan. In 2012, Ismayilova was targeted in an orchestrated smear campaign, in which intimate, illegally obtained images of her were posted online in an apparent effort to deter her from reporting.
Ismayilova predicted her arrest and made the deliberate decision to remain in Azerbaijan and continue her work despite the threats and pressure against her.
Her conviction is the latest in the government's unrelenting and vicious campaign to silence critics and restrict independent voices. Over the past two years, authorities in Azerbaijan have arrested, harassed, and intimidated dozens of independent journalists, human rights activists, political opposition figures, and bloggers. Many have been convicted after patently unfair trials and sentenced to prison terms, and several have fled the country or gone into hiding, fearing persecution.
On August 13, 2015, a court in Baku
sentenced the prominent rights and peace activists
Leyla and Arif Yunus to long prison terms for alleged economic crimes after a politically motivated prosecution and a trial conducted in violation of due process safeguards. Both Yunuses suffer serious, chronic health conditions; Arif Yunus was heavily medicated during the proceedings and could barely sit up or follow the trial. In April, courts sentenced human rights defenders 
Rasul Jafarov
 and 
Intigam Aliyev
 on similar charges, and they are serving prison sentences of six years and three months, and seven-and-a-half years, respectively.
"Ismayilova's unwavering commitment to transparency and justice in her country should be a source of pride to Azerbaijan, not reason for punishment, persecution, and prison," Roth said.