288 Villages, Tens of Thousands of Structures Torched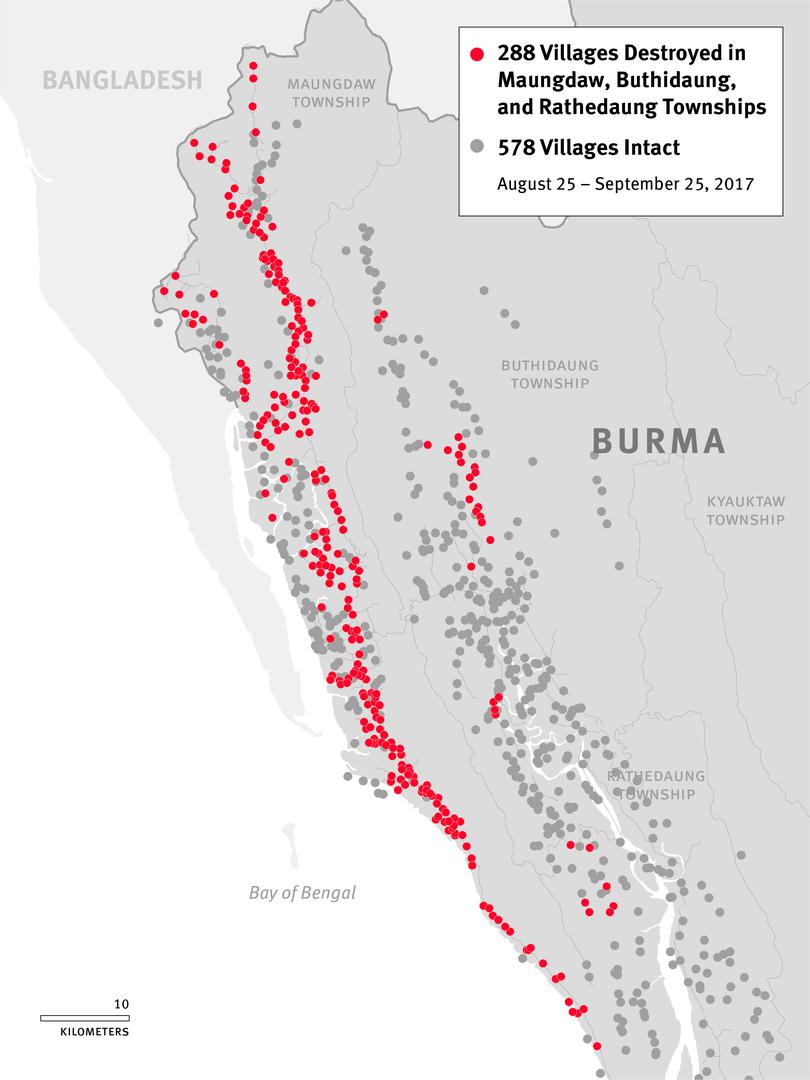 Analysis of the images indicates that the burnings focused on Rohingya villages. It also shows that at least 66 villages were burned after September 5, the date State Counselor Aung San Suu Kyi recently claimed security force operations had ended.
The most damage occurred in Maungdaw Township, accounting for approximately 90 percent of the areas destroyed between August 25 and September 25. In many places, satellite imagery showed multiple areas on fire, burning simultaneously over wide areas for extended periods.