My name is Rodney Hulin and I work at a retirement home here in Beaumont, Texas. I am here today because of my son. He would be here himself if he could . . . . But he can't because he died in [an adult prison]. . . . [At age seventeen], my son was raped and sodomized by an inmate. The doctor found two tears in his rectum and ordered an HIV test, since up to a third of the 2,200 inmates there were HIV positive. Fearing for his safety, he requested to be placed in protective custody, but his request was denied because, as the warden put it, "Rodney's abuses didn't meet the 'emergency grievance criteria.'" For the next several months, my son was repeatedly beaten by the older inmates, forced to perform oral sex, robbed, and beaten again. Each time, his requests for protection were denied by the warden. The abuses, meanwhile, continued. On the night of January 26, 1996--seventy-five days after my son entered Clemens--Rodney attempted suicide by hanging himself in his cell. He could no longer stand to live in continual terror. It was too much for him to handle. He laid in a coma for the next four months until he died.(183)
In early 1995, Rodney Hulin, Jr., received an eight year sentence for arson. He was sixteen years old but was sentenced to serve his time in adult prison.
On November 13, 1995, Hulin was transferred to the Clemens Unit in Brazoria County, Texas. Older inmates there immediately started to threaten and harass him; within a week he was raped. With a medical examination confirming the rape, Hulin requested protective custody. "He went through all the proper channels, trying to get protection," recalled his father, who found out about the rape in a letter from his son. "Rodney was very small--probably the smallest person on the unit. He was 5'2" and weighed about 125. A first offender. I can't fathom why they wouldn't help him."(184)
Denied protective custody, Hulin faced continuing sexual abuse. He began violating disciplinary rules in order to protect himself by being placed in segregation. On January 26, while in segregation, he wrote a note saying that he was "tired of living." A friend in an adjoining cell passed the note to a guard and warned him that Hulin needed immediate attention. The guard left, not returning for another fifteen minutes. During that time, Hulin hung himself.
After Hulin's death, his parents filed suit against the Texas prison system for failing to protect their son. Among the remedies that they requested were that prison authorities "be compelled to institute programs whereby prisoners who are victims of sexual assault while incarcerated are provided with appropriate and necessary counseling and protective custody."(185) The case was settled out of court in 1998, with Texas paying a substantial settlement.(186) No prosecution of Hulin's rapists was ever attempted, although their names were known and witnesses were said to be available.
---
---
183. Testimony of Rodney Hulin, September 27, 1997.
184. Human Rights Watch telephone interview, Beaumont, Texas, October 30, 1999.
185. Complaint, Bruntmyer v. TDCJ, date unknown.
186. Human Rights Watch telephone interview, Beaumont, Texas, October 30, 1999.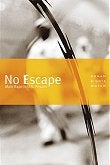 Case Histories
Voices



Report