LEARN ABOUT FEDERAL LEGISLATION
In July, the Prison Rape Elimination Act of 2003 was passed unanimously by both the House of Representatives and the Senate. On September 4, 2003, President Bush signed the bill into law.
This bill had been introduced in both houses of Congress in 2002 by Representatives Frank Wolf and Bobby Scott and Senators Ted Kennedy and Jeff Sessions. Despite efforts by Human Rights Watch and other groups, it was not passed before the 107th session of Congress ended. The Senate Judiciary Committee did, however, hold a hearing to discuss the bill and the issue of prison rape. Human Rights Watch submitted a statement setting out our position on the legislation, and the Human Rights Watch report, "No Escape," was referenced in much of the testimony before the committee.
The unanimous passage of legislation to address prison rape represents a major step forward in national efforts to protect the rights of prisoners. Human Rights Watch played a pivotal role in this remarkable achievement through its research and advocacy on prison rape, both in men's and women's prisons. Our report, "No Escape," followed a previous report by HRW's Women's Rights Division, "All Too Familiar," which focused on sexual abuse of female inmates by prison guards in U.S. state prisons. By carefully documenting the nature and extent of the problem, HRW was able to shine a spotlight on a devastating human rights abuse that was all too often denied by prison officials. Our reporting and advocacy helped mobilize a diverse coalition from across the political spectrum that pressed Congress to act.
The Prison Rape Elimination Act of 2003 establishes the following mechanisms to combat sexual assault in prison:
Investigation and Reporting:
Requires the Bureau of Justice Statistics to conduct annual surveys and research on the prevalence and effects of prison rape in local, state and federal prisons;
Creates the Review Panel on Prison Rape in the Department of Justice, which will hold annual public hearings concerning the operation of the prisons with the highest and lowest rates of prison rape;
Requires the Attorney General to submit a report of these findings to Congress and the Department of Health and Human Services; and
Establishes a National Commission to study prison rape, report its findings to Congress and develop national standards for preventing prison rape for review by the Attorney General.
Prevention and Prosecution:
Creates a national clearinghouse on prison rape within the National Institute of Corrections. This clearinghouse will provide information and assistance to authorities responsible for preventing, investigating and punishing prison rape; and
Requires the National Institute of Corrections to provide training and education programs for federal, state and local prison authorities.
Grant Program:
Requires the Attorney General to make 2-year grants to state and local governments and prison systems to establish more effective programs to prevent, investigate, and punish prison rape. The bill authorizes $40,000,000 per year to be spent on these and related grants to safeguard communities from 2004 to 2010, at least 50 percent of which must be spent on grants to address prison rape.
The debate that occurred as the bill moved through Congress marks a turning point in how prison rape is viewed and discussed in the United States. Congress acknowledged the serious and widespread nature of prison rape in hearings on the bill and in the legislation itself. Moreover, prison rape was denounced by congressional leaders as an unacceptable abuse that should not be part of any prisoner's sentence.
Thanks to all who wrote their members of Congress and urged them to support the Prison Rape Elimination Act.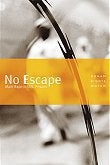 Case Histories
Voices



Report