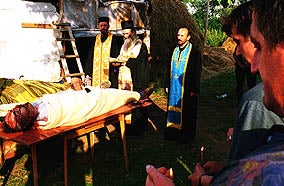 ©Human Rights Watch 1999

The funeral of three Serbs in Belo Polje, a village near Pec. The three were executed by KLA members on June 19. Each of them was shot between the eyes at point blank range.
Human Rights Watch, "Abuses against Serbs and Roma in the New Kosovo"