I will work to build a world where people with mental health conditions live free of stigma and get the support they need.
I denounce the inhumane practice of chaining people who live with mental health conditions.
I pledge to #breakthechains with my words, actions, and networks to put an end to shackling worldwide.
Hundreds of thousands of men, women, and children across 60 countries are chained, simply for having a mental health condition. This happens because of stigma, fear and government failure.
Together, we can help end this inhumane practice. By signing the #BreakTheChains pledge, you are joining a global movement that believes all people should live in dignity. We will push governments, institutions, and faith leaders to end chaining.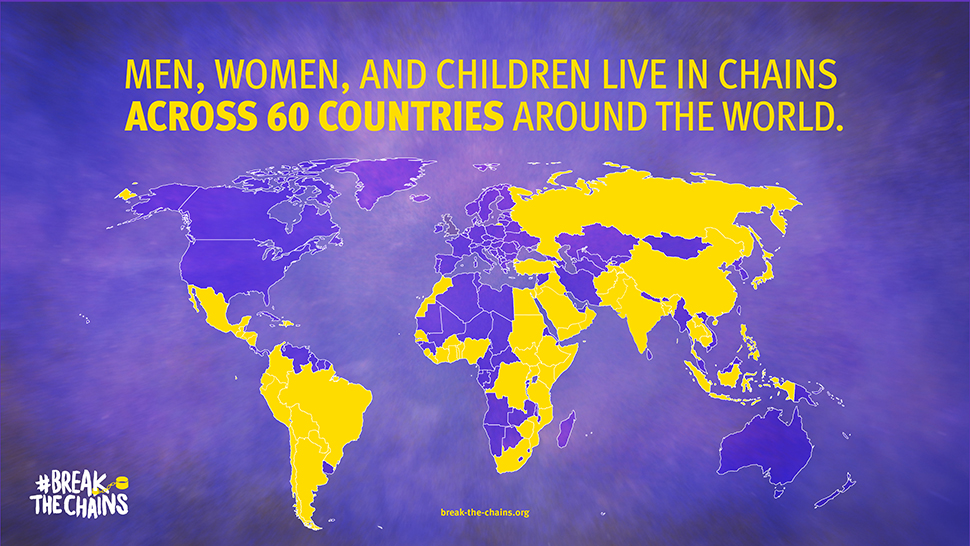 Our vision
#BreakTheChains
We investigated, exposed and started a movement to #BreakTheChains that helped free thousands of people in Ghana, Indonesia, Nigeria, and Somaliland.
How did we do this? For example, in Indonesia, after our country-wide interviews, analysis, and advocacy, the government deepened its commitment to #BreakTheChains and today over 48 million households throughout the country have access to community-based mental health services.
In 2020, we published a ground-breaking report exposing the global scale of chaining across 60 countries around the world. Following on from our research in Kenya, a landmark High Court ruling which found that this practice was inhumane and held the people responsible to account. 

With the support from the public, local organizations, and mental health leaders, we are now influencing policy and practice to end chaining globally. We are working toward a world where people with mental health conditions can thrive, receive the services and support they want, and live free from stigma, discrimination and abuse.
" In chains I felt rigid all the time. I am happy now I am free."

–Asep, Indonesia
" I used to be chained around the waist and one ankle. My waist used to hurt because the chain was so heavy. My leg used to hurt, I would scratch it and cry. I felt relieved when the chain was removed."

–Rose, Kenya
" I was chained for four years. When I was freed, the mayor gave us land to build Rumah Berdaya ('house of empowerment') for people with mental health conditions. Now, I drive a bike to come here three or four times a week to play chess with my friends."

–Wayan, Indonesia
" When I was under the tree, it [was] very difficult there… I'm feeling better now. I'm feeling good."

–Felix, Ghana
" Nobody will ever chain me again."

–Halima, Nigeria