Fleeing Syria and Stranded in Hungary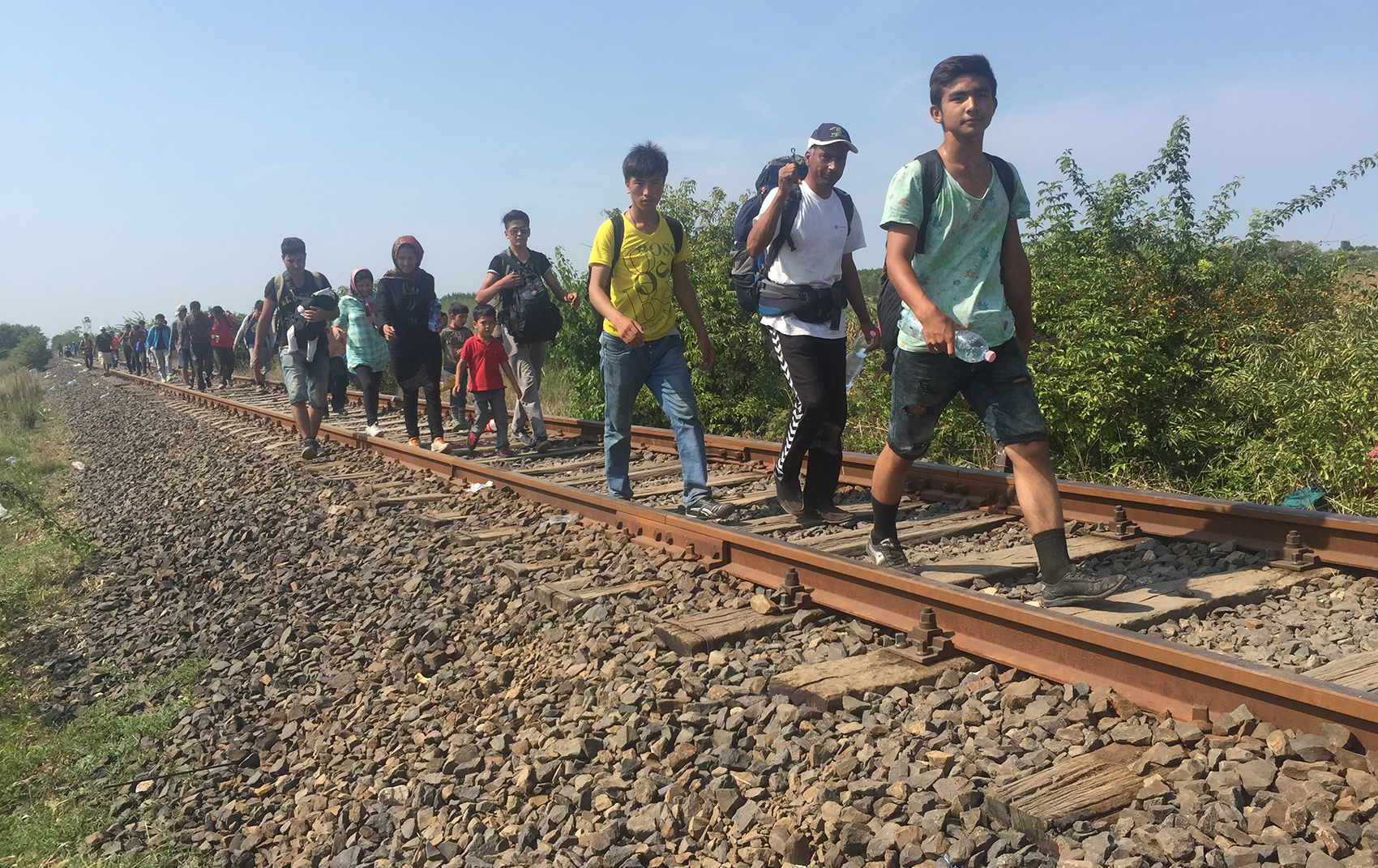 Thousands of asylum-seekers
, including many from war-torn Syria, continue to arrive daily in Hungary, seeking a path to Germany and other Western European countries. Hungary has detained and at times refused to allow people to continue onwards to Western Europe, citing an EU regulation requiring asylum-seekers to seek protection in the first European Union country they reach. As a result of Hungary's approach, thousands have been stranded at Budapest's Keleti train station, sleeping on pavements and receiving virtually no humanitarian assistance from the Hungarian authorities. Many remain determined to find a way to reach Germany, which has said it plans to accept up to 800,000 asylum seekers this year. The journey to Europe is riddled with dangers, including drownings at sea, exploitation by ruthless smugglers, and abuse at the hands of police.
European governments should
act to ensure access to asylum and humane treatment for those seeking safety in Europe, increase safe and legal channels for those trying to find refuge, and share responsibility for asylum seekers across the 28 EU member states. All photos were taken by Human Rights Watch researchers Peter Bouckaert and Lydia Gall between August 31 and September 4, 2015.