Russian government abuses of the ex-Guantanamo detainees fell into three main categories: torture; harassment; and denial of the right to a fair t rial.  Detainees, detainees' relatives, lawyers, and other individuals with whom Human Rights Watch spoke reported that law enforcement officers left a clear impression of intending to "get" ("ustroit") the detainees or "hang" ("povesit") a crime on them.  Over the course of several run-ins with law enforcement, Airat Vakhitov said, "I was told many times that after my time in Guantanamo, it wasn't necessary to prove I was a terrorist. That any one of us could be thrown in jail because we were terrorists."44
The two law enforcement agencies described as most abusive by those whom Human Rights Watch interviewed were the Federal Security Service, or "FSB" in Russian; and the Organized Crime Department of the Ministry of the Interior, a police unit known by its Russian acronym "UBOP."45  Some detainees also complained of abuse by investigators from the procuracy, who were responsible for building criminal cases.  Often local and regional FSB and UBOP conducted interrogations together.  Sometimes the men who beat or detained them did not wear any identifying insignia. 
In addition to being serious violations of human rights for which the Russian government is primarily responsible, incidents of torture are also evidence that the US government violated the Convention against Torture by returning the seven detainees to Russia. The fact that all the ex-detainees were frequently harassed by law enforcement, and two of them were denied a fair trial, is part of the general pattern of abuse they suffered. But the harassment and unfair trials also clearly had the objective of returning the ex-detainees to state custody. These measures therefore put the ex-detainees at greater risk of torture as well.
The mistreatment of the former Guantanamo detainees began from the moment they touched down on Russian soil.  Airat Vakhitov told Human Rights Watch,
When we [first] got to Russia they didn't torture us, they just dealt with us very roughly, they beat us when we touched down at Sheremetyevo
Ravil Gumarov did not remember specific abuse, but told Human Rights Watch he thought officials were trying to act tough by treating the seven men like terrorists, putting masks on them, tying their hands, and laying them down on the floor of the airplane.47
Vakhitov told Human Rights Watch that he was only once formally interrogated in prison in Pyatigorsk: he was asked to provide a chronology of his activities in Afghanistan.  Although he was never tortured, on one occasion while he was praying he was told to get up onto his knees and pray not to Allah but to Jesus Christ.  When he refused, he was rolled over and his clothes were burned with the ends of cigarettes.48  Other detainees told lawyer Alexandra Zernova that the facility in Pyatigorsk was "very quiet" compared to what they had endured in Guantanamo—and what some of them endured afterwards.49 
Rasul Kudaev presents the strongest case of mistreatment in Russian detention because eyewitness testimony, photographic evidence, and official medical documents exist to prove it. 
Kudaev returned from Guantanamo in poor health. According to his mother, he suffered from hepatitis, stomach ulcers, the after-effects of a bullet he received in the hip in Afghanistan that was never removed, serious headaches, high blood pressure, and other ailments.  These medical problems rendered him unable to work and to walk without a crutch and a profound limp.50
On October 13, 2005, several groups of armed men attacked government buildings in Nalchik, the republican capital of Kabardino-Balkaria in southern Russia.  Kudaev lived in the village of Khasania on the outskirts of Nalchik with his mother and brother.  Approximately 150 people died in the attacks, including at least 94 people reported to have been attackers, 35 policemen, and 12 civilians.51 His mother claims that Kudaev was home on the day of the attack, as he was every day, due to his health. Ten days later, on October 23, as part of a sweep of dozens of arrests in connection with the attack, a group of agents picked up Kudaev at his home.
According to his mother, Fatimat Tekaeva, who was home with him at the time of the arrest, about two dozen men dressed in camouflage and masks arrived in armored vehicles, cars, and trucks, armed with automatic weapons and sniper rifles, and swarmed onto the property.  They beat Kudaev as they handcuffed him and hustled him across the yard.52  In a statement she wrote on December 28, 2005, in connection with an appeal to the European Court of Human Rights, Tekaeva said she screamed to her neighbors to come and witness the fact that her son was walking on his own, because she was afraid that he would be beaten in custody until he was no longer capable of walking.  In response, she said, an officer of the local UBOP, R. Kiarov, said, "We're not going to beat him here, all will start at the UBOP." 53
Several pieces of evidence make it clear that, indeed, Kudaev was very seriously beaten in the days immediately after his arrest.
On October 24 lawyer Irina Komissarova gained access to Kudaev at the UBOP, also known as the "Sixth Department." She described the scene:
Upon arrival at the Sixth Department I saw Kudaev R.V., who was sitting on a stool, in a contorted position, holding his stomach. There were a large bruise and many scratches on the right side of his face near the eye.  Apart from the investigator, there were many other persons in the office (three to five people). Investigator Artemenko A., who had worked with him that day, gave me the record of the interrogation of suspect Kudaev R.V. to read.  After reading the document, I asked Kudaev R.V. whether he had indeed given the testimony.  In response, he expressed the wish to talk to me alone…

In our conversation, Kudaev R.V. told me that he had been tortured and beaten after he was brought to the Sixth Department.  The testimony in the interrogation record was not his, it had been made up, and it was not correct...

When Kudaev R.V. informed the investigator that he would not sign the interrogation record… all hell broke loose!!!  From all sides people in the office gathered around (by the way, none introduced themselves) and everyone started issuing threats at Kudaev R.V.  In the end, he could no longer stand it and said that he would sign the interrogation record because he was afraid that after I left they would beat him again.  Someone in the room told me "you are free to go, we don't need your services any more."

The fear expressed by Kudaev R.V. that he would again be beaten I saw as realistic.54
On October 25 Kudaev was taken before a Nalchik City Court judge, who authorized his continued detention on suspicion of terrorism, participation in an illegal armed formation, attempt on the life of a law enforcement official, and murder.55  After the hearing he was transferred to a pretrial detention facility, or SIZO, where he was evidently beaten again.56 Komissarova gained access to him the following day:
They almost carried him in because he could not walk without outside help.  In my conversation with him, he told me that he had been subjected to physical violence.  That is, he was beaten when he was delivered to the building of the UBOP on 23 October 2005, and he was also brutally beaten at the time of his arrival at the SIZO on 25 October 2005.  He was beaten in the area of the lower back and on the heels.  One could see that he could not straighten out because of the pain, the leg that he could not stand on twitched, there were bruises on his face.57
Komissarova described other details of Kudaev's wounds to a local journalist:
When I came to the pre-trial detention centre to talk to Rasul, two men carried him to me because he couldn't walk. Rasul couldn't hold up his head. On the right side of his face there was a large haematoma, his eye was full of blood, his head was a strange shape and size, his right leg was broken and he had open wounds on his hands.58
On October 27 Komissarova lodged a formal request for a forensic medical examination of Kudaev. Later, Kudaev told Komissarova that he was beaten again on the following day, October 28.59  
On November 9, despite her objections, Komissarova was interrogated as a witness in her client's case. The following day an investigator issued a decision removing Komissarova as Kudaev's lawyer because she had given witness testimony.60
Kudaev was also denied necessary medicines, which may have contributed to his suffering. Despite daily pleadings from his mother, only eight days after his arrest did officials on duty at the detention facility accept packages of medicine that his mother said he required on a daily basis.61
In November 2005 photographs of several people detained after the October 13 events, including Rasul Kudaev, began circulating on the internet. They were all headshots showing the subjects covered with bruises, sores, and swelling. All of them except the photograph of Kudaev showed the prisoner's number at the bottom of the image, making it clear that they had come from official investigations.62
The photograph of Rasul Kudaev resembles the others in quality and in the background visible behind the detainees' heads. Although it is not possible to officially authenticate its provenance, the preponderance of other evidence of mistreatment of Kudaev suggests that it is genuine.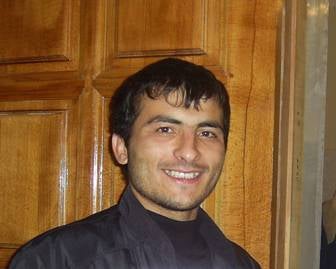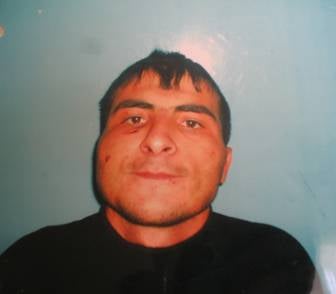 Although the photographs were not widely published in local or national newspapers, which are generally controlled by the authorities, they circulated quickly in cyberspace and contributed to local uproar about the way the detainees were being treated.  The uproar led the president of Kabardino-Balkaria, Arsen Kanokov, and the special envoy of the Russian president to the Northern Caucasus, Dmitri Kozak, to visit in early December the detention facility in Nalchik where Kudaev and others were being held.  The two officials were reportedly angry at what they saw and heard and ordered the facility opened to journalists. Ultimately, the facility was open on December 8, 2005, but only to Russian a state-run television crew.  Rasul Kudaev was able to speak to the camera.  In a letter to his mother, he briefly described his meeting with Kozak and Kanokov, and said that when he told the two men about his mistreatment, "the veins on [Kanokov's] neck swelled up with fury. He left here very angry."63  However, it appears that neither man took action against the perpetrators of the abuse of Kudaev or any other of the detainees.
In addition to the statement by his former lawyer and the photographs, medical documents also attest to the mistreatment of Kudaev in detention. The families of detainees who are beaten and tortured often have difficulties obtaining such medical documents because the authorities are, for obvious reasons, reluctant to allow independent medical examiners into Russian detention facilities.
Some medical records that are believed to document Kudaev's condition have not yet been released to his family and lawyers. But one has:  a note from the ambulance service station in Nalchik, dated November 1, 2005, and signed by the head doctor, Kh.Kh. Sheribov. It states that an ambulance was called at 23:20 on October 23, 2005, to attend to Kudaev. The note does not specify who called the ambulance or where the ambulance went, although by that hour Kudaev was already in the custody of the UBOP. The note states that Kudaev was diagnosed that night as having "psycho-motor excitement, hypertension in the arteries, and numerous bruises."64
The local procuracy refused to accept a petition filed by Kudaev's lawyer to open a criminal investigation of Kudaev's mistreatment, and on July 6, 2006, Nalchik City Court upheld the procuracy's decision.  But in a decision that surprised Kudaev's family and local human rights organizations, on August 25, 2006, the Supreme Court of Kabardino-Balkaria overruled the city court and ordered it to reconsider its ruling.65 The case is now pending again before Nalchik City Court.
Rasul Kudaev has submitted documents to the European Court of Human Rights claiming that he was tortured.
Timur Ishmuratov also experienced beatings at the hands of the FSB and the UBOP.  He remembered that just before the detainees were released from Pyatigorsk, a high-ranking FSB official met with all of them and told them that "the Russian government has no complaints against you." According to Ishmuratov, "[The official said that] if you live according to the law, then you won't have any harassment. He cited the Russian leadership. I believed him."66
Ishmuratov was wrong.
In the early morning of January 8, 2005, an explosion occurred on a small pipeline delivering home heating fuel to a residential section of Bugulma, a city in southern Tatarstan, several hundred kilometers east of Moscow. Ishmuratov and his wife lived in a small town not far away. There were no casualties in the explosion. After several months of being called in for increasingly aggressive questioning and harassment (documented later in this report), Ishmuratov was taken into custody on April 1, 2005, from the Bugulma mosque where he worked as a guard.  On April 13, he described the initial period of his detention in a four-page handwritten statement that was later smuggled out of the Almetevsk detention facility. His statement said that during the first few days of interrogations he refused to confess to the crime. But on April 5, he was brought for the first time to the FSB, where the interrogation turned violent. He wrote,
At around 3 p.m., they took me to the FSB, into a room for visitors where two employees of the police organized crime unit [UBOP] named Farid and Damir forced me to take off my clothes.  I stripped to my underwear; the window was open and it was very cold.  Then they started to beat me up.  They punched me in my head and face, knocked me on the floor and kicked me.  Kuzmin [Nikolai A. Kuzmin, head of the Bugulma City Internal Affairs Department] and Engalychev [Ravil Rinatovich, head of the Bugulma branch of the FSB] were present.  Kuzmin also hit me a few times.  They demanded that I give a confession of my participation in the pipeline explosion.  During all this they threatened to call in my mother and my pregnant wife for questioning.  They also brought in a copy of the Koran and were throwing it around and covering it with cigarette ashes, which put strong pressure on my religious feelings.  Kuzmin said he'd already "worked over" Ildar Valiev and my brother Rustam Khamidullin and that they'd given the necessary testimony.  Kuzmin said, "Your brother lasted two days, how long will you hold out?" Around 11 p.m. I agreed to give them the testimony they needed.  I agreed to give [it], being unable to withstand the physical and psychological pressure, and also out of concern for my wife and unborn child… They warned me that I had to stick to the testimony in all my interrogations, otherwise they'd beat me up again.67
Ishmuratov's mother told Human Rights Watch that security service officers brought Ishmuratov in handcuffs to the maternity hospital, where his wife had just delivered a baby, to put pressure on his family not to hire a lawyer to pursue complaints of abuse.68  Ishmuratov's lawyer told Human Rights Watch that his client knew that his brother had been taken into custody, and this added to the psychological pressure on Ishmuratov.69 (Ishmuratov's brother, Rustam Khamidullin, told Human Rights Watch that police from the Tatarstan republic-level UBOP detained him at his aunt's house in Nefteyugansk, Khanti-Mansiisk district in western Siberia, on March 31, 2005. Police held him for several days at the Nefteyugansk police station and beat him while he was handcuffed to a radiator to coerce him to admit that he had witnessed preparations for the crime. Police then took him by train to Tatarstan. Khamidullin told Human Rights Watch that he was kept in a regular compartment of a passenger train and beaten on the head and body during the two-day train journey.70)
Ishmuratov later recanted his confession in both his 2005 trial and 2006 ret rial.
Ishmuratov's April 13 statement asked for a criminal case to be opened against the men who had beaten him in detention and ended with two stark sentences: "I ask you to help me escape from torture and obtain justice. I'm a former prisoner of the American camp at Guantanamo, where I endured the bullying of the American military, and now I'm treated even worse by the special forces and law enforcement authorities of Russia."71 No investigation of his allegations of mistreatment was ever undertaken. He was ultimately sentenced to 11 years and one month in prison, in part on the basis of the confession that he says he was beaten and threatened into giving.
Ravil Gumarov was detained on April 1, 2005, on suspicion of participating with Ishmuratov in the Bugulma pipeline explosion.  According to Gumarov he confessed to the pipeline explosion as a result of torture by FSB and UBOP officials, even though he later recanted that confession in court testimony.  He was convicted and sentenced to 13 years' imprisonment.
Toward the end of January 2005 Rustam Garifullin, the deputy director of the UBOP in Naberezhnyi Chelni, Tatarstan, had summoned Gumarov to ask him whether he was involved in the pipeline incident, but did not arrest him. Then on April 1 Garifullin detained Gumarov at his mother's apartment, supposedly just to ask a few questions. The next time she saw her son was in court several months later.72
Gumarov told Human Rights Watch that he was deprived of sleep for seven or eight days after his arrest in Naberezhnyi Chelny. He was kept in a tiny cage, about one meter by half a meter, where he was allowed to sit on a tiny bench during the day while being interrogated, but at night he was fastened by one handcuff to the bars of the cage over his head.  He was continually asked to confess to the pipeline explosion.  After a week or 10 days he was transferred to a room in the administrative building housing the FSB in Bugulma.  There he was tortured using a common technique of Russian law enforcement:  a gas mask is put over the detainee's head and then the oxygen is turned off, producing the beginnings of asphyxiation and a sense of panic.73 This form of torture is known in Russia as "little elephant," or "slonik," because the tube dangling from the front of the mask resembles the trunk of an elephant.
Gumarov told Human Rights Watch that investigators also pulled hairs from his beard, and on one occasion poured an entire bottle of vodka down his throat, a particularly offensive form of mistreatment for an observant Muslim.  "I hadn't had any alcohol for seven years, they poured a bottle in me and I was out of it," he told Human Rights Watch.74 Gumarov told a Moscow press conference that at one point, while he was being beaten on his back to force a confession, he said, "What are you doing? This is like 1937 [the height of Stalin's repression]," and they answered, "If this were 1937, you'd have been shot a long time ago."75 He told his mother that investigators had drugged him with a special kind of tea to get him to sign a confession. Eventually, he did. In a handwritten letter that was smuggled out of the detention facility in Bugulma and brought to his mother, Gumarov wrote,
Mama, don't listen to the authorities, no matter what they say about me… My nerves gave in, I couldn't take it. I spoke against myself and the worst thing is that I spoke against others. Everyone has a limit for what they can take, and many break sooner or later. They broke me too. It seems I'm destined to serve time for something I didn't do.76
Faced with the return of seven former detainees from Guantanamo, Russian law enforcement might legitimately have been expected to keep an eye on whether the men were engaged in any suspicious activity after they got home. Such surveillance could have been conducted while also respecting the ex-detainees' human rights. It was not.
The detainees and their family members uniformly complained of being frequently called, followed, and threatened by the FSB, UBOP, and other police officials after their return.   Some family members reported that their homes were searched without warrants, in violation of Russian and international law.  Some reported, in fact, that their homes were so frequently searched that they were unable to provide exact dates of those searches. 
Ravil Gumarov told Human Rights Watch that officials from the FSB and UBOP called him at least once a week, beginning right away after he returned home from the Pyatigorsk prison to Naberezhnyi Chelny. They frequently requested that he come down to their offices for questioning, and a car followed his every movement outside the home for about a month after he returned.77  Two investigators from the FSB and the UBOP called so often that Gumarov's mother recognized their voices and knew their names and telephone numbers.  "They called Ravil in all the time, whenever anything happened… There was a shooting somewhere, and they called him in; somebody committed a murder somewhere, and again they called him in."78
After being released from Pyatigorsk in June 2004, Ruslan Odizhev returned to his family's home in Nalchik.  According to his mother the harassment began immediately: "They came all the time, threatening, calling him all the time to the department, the first department, the sixth department [the UBOP, which was] well-known to us, the Gestapo."  She drew aside the curtain at the apartment's window to point out to Human Rights Watch researchers where a modest, unmarked car used to be always parked, so the FSB could keep an eye on their movements.79
For other former Guantanamo detainees the harassment did not begin right away.  Timur Ishmuratov said he believed the words of the high-ranking FSB official who told all the detainees, as they were preparing to leave the Russian detention facility in Pyatigorsk, that if they lived within the law they would not face any harassment.  "I believed him, I got out, tried to build a personal life, got married, tried to find work," he said.80  He moved to the small town of Urussu, near Bugulma, where he found temporary jobs on construction sites and working for a mosque.  But in mid-January 2005, about a week after the explosion on a local gas pipeline (described above), his mother called from Bugulma to say security operatives were looking for him.
Ishmuratov went into Bugulma voluntarily, thinking he could easily demonstrate his innocence, and found a large group of officials from the FSB and the UBOP waiting for him.  They interrogated him for six hours.  To his surprise, although they asked a few questions about where he had been on January 8 (the day of the explosion) and the day before, most of the questions were about Guantanamo, Islam, the Russian officials he had spoken with in Pyatigorsk, and who figured in his current circle of acquaintances.  After that he was called in for questioning often, sometimes two to three times a week.  And although the early interrogations were mostly respectful, over time they grew increasingly aggressive and vulgar.  Ishmuratov was particularly offended by the interrogators' use of curse words, since he had not used such words in the five years since he had become an observant Muslim.  "I thought because I was innocent, it would stop," he said of the harassment.81 
After his release from Pyatigorsk, Shamil Khazhiev returned to Uchali, a small town in the Russian republic of Bashkortostan, where his family lived. Human rights activist Alexandra Zernova, who met with Khazhiev on several occasions, said that he was repeatedly questioned by local FSB and UBOP officials after his return, and was briefly detained in Ufa, the Bashkortostan capital, in December 2004, on suspicion of membership in Hizb ut-Tahrir. He was released without charge. In September 2005, while riding on a train, he was questioned by UBOP officials from Samara.  According to Zernova, Khazhiev has been unable to secure employment since his return from Guantanamo.82 He left Russia in March 2007.
Airat Vakhitov told Human Rights Watch that he was subjected to constant police harassment and mistreatment over the course of nearly two years after his release from post-Guantanamo detention in Pyatigorsk.  "They constantly called me in for interrogation and told me they were following me, so that I mustn't think I'd be at liberty for long," Vakhitov told Human Rights Watch.  He moved around constantly, sleeping in different places, because "I'm afraid to stay in one place in Russia."83
In early April 2005, acquaintances at UBOP in Tatarstan, where Vakhitov was from, warned him he should go into hiding.  "I was in hiding for several months in various apartments, giving my tailers the slip. There was always a tail."84 During this period the authorities called Vakhitov on his cell phone and told him that his request for a passport for foreign travel had been granted.  When he went into the passport office in Kazan, "the boss of the passport desk placed a call to [law enforcement] operatives and started stalling for time.  I understood that they were going to arrest me. In fact my passport wasn't ready yet; they had tricked me.  I stood in the corridor and saw the group of goons, and then quietly I got out of there."85
Vakhitov moved to Moscow, where he was joined by fellow ex-Guantanamo detainee Rustam Akhmiarov.  On August 27, 2005, Vakhitov and Akhmiarov were seized from the apartment of Islamic activist86 Gaidar Jemal by unidentified men, whom Vakhitov believes were from the UBOP.  Before being removed from the apartment, Vakhitov and Akhmiarov managed to call a journalist and soon the news of their seizure was being relayed over Ekho Moskvy , an independent radio station broadcasting in the Russian capital.  These radio reports may have prompted a sudden phone call to their two captors as Vakhitov and Akhmiarov were being driven outside Moscow along a lonely road surrounded by forest.  Vakhitov told Human Rights Watch that the caller appeared to have told the captors that they had to change plans; the car turned around and headed for Sheremetyevo airport instead, and from there Vakhitov and Akhmiarov were flown to a detention facility in Kazan. 
According to Vakhitov they were not mistreated in detention, although an official of the Tatarstan procuracy described them publicly as terrorists, without providing any evidence.  In violation of Russian law, neither man was present during a court hearing that sanctioned their continued detention.87  On August 30 Amnesty International issued an urgent action appeal on their behalf, while Alexandra Zernova gave several interviews from London and called Russian authorities to protest the detention. The two men were not formally charged, and were released in Naberezhnyi Chelny on September 2, 2005.88
Rasul Kudaev was also the target of frequent harassment and threats by law enforcement personnel, sometimes in uniform and sometimes not, after his release from post-Guantanamo detention in Pyatigorsk.  Sometimes they came to speak to him at his home in Khasania.  Sometimes they took him away for questioning.  For example, in June 2005 authorities visited him and threatened to arrest him for evading military service in the Russian army and falsifying documents. On August 15, 2005, two men in masks and two without masks came to his home and said they wanted to speak with him about Ruslan Odizhev, the other former Guantanamo detainee who lived nearby.  These unidentified agents took him to the offices of the UBOP and interrogated him for several hours, without presenting any identification, warrants, or other documentation. 
"From the moment he returned home in '04, when the Americans turned him over from the Guantanamo camp, we've been under continuous pressure from law enforcement and special forces, trying repeatedly to fabricate criminal charges against him," Kudaev's mother, Fatimat Tekaeva, told Human Rights Watch.89
In addition to threats, phone calls, visits, and repeated detentions for questioning by law enforcement, the former Guantanamo detainees suffered from a more subtle, but highly disruptive, form of harassment: the difficulty of getting Russian authorities to return their basic identity documents.  Without such documents, the former detainees experienced great difficulty in finding a job, housing, and medical treatment.
The lack of official identity papers posed a particularly serious problem for Rasul Kudaev, who had received serious injuries in Afghanistan and was still suffering the aftereffects, according to his mother.  The family negotiated with a hospital to remove a bullet from Kudaev's hip that was causing him pain and impeding his movement, but they were unable to get the personal identity documents that the hospital required before it could treat him.  Kudaev's mother told Human Rights Watch,
The fact was, we couldn't get a copy of his birth certificate for half a year!  Every day we drove around the district: three hours here, three hours there.  And where was I supposed to get money for all this?… They wouldn't give us the documents… How much my nerves suffered, how much my health, and how much money I spent on this, only Allah knows.  And then we got [the document], and then we had to get a passport, and then we needed a medical insurance policy, because you can't get [medical] treatment in Russia without that.  We'd just gotten the passport, and a month later the events [of October 13, and Kudaev's arrest] happened.  We just didn't make it in time for the operation.90
Although obtaining official documents from the Russian bureaucracy can be a trying experience for anyone, not only a former detainee of Guantanamo, such an extremely attenuated process is highly unusual.
Ruslan Odizhev was also unable to obtain his internal passport (national identity document), which was necessary to obtain formal work.  His mother believes that pressure from the FSB kept the local police from giving him the document because it was only through the intervention of a friendly FSB officer that Odizhev finally did receive his passport in spring 2005. However, he went into hiding soon thereafter, never having had a formal job after his release from Guantanamo.91
Ravil Gumarov found it difficult to find work, even once his identity papers had been returned to him. "It's like there's a stamp on us," he said at a Moscow press conference in October 2005. "We're like, out of Guantanamo, and they stamp you and no one will hire you, it's impossible to set yourself up anywhere."92 He later told Human Rights Watch, "Even friends won't give you work [after Guantanamo] because they're afraid of the FSB."93
Criminal Investigations and Prosecution
Gumarov and Ishmuratov have stood trial twice (in 2005 and 2006) and gone through an appeal hearing for the Bugulma pipeline explosion. The trials were riddled with procedural irregularities that call into serious question whether their right to a fair trial was respected.  Those irregularities started with neither man being given immediate access to a lawyer, although both asked for them. Ishmuratov said that he began asking for a lawyer on April 1, the day he was detained.94
In September 2005 a jury at the Tatarstan Supreme Court in Kazan unanimously acquitted Gumarov, Ishmuratov, and a third defendant, Fanis Shaikhutdinov, of the pipeline explosion.  The event was hailed in the media as "the first time in Russia a not-guilty verdict is reached in a terrorism case," and the three men gave a press conference in Moscow describing their mistreatment in detention.95
Prosecutors submitted a request to the Supreme Court of Russia to "annul" the acquittal, a request that was granted on January 17, 2006.  Annulments of jury verdicts are not uncommon in Russia, despite the prohibition on double jeopardy under both Russian and international law. The procurator general of Tatarstan, Kafil Amirov, insisted that the second trial did not constitute double jeopardy because the first verdict had been "annulled" ["otmenyon"], as though it had never existed. He said, "We think the jurors took this case too lightly. They didn't fully understand… they're simple people."96
Gumarov and Shaikhutdinov went into hiding in Moscow, where they were rearrested in the apartment of Airat Vakhitov. Ishmuratov fled to Ukraine on January 27 and attempted to claim political asylum. His request was denied and he was deported back to Russia on February 6.97
The second trial, also a jury trial in the Tatarstan Supreme Court, ended on May 5, 2006, with a unanimous vote to convict all three defendants of terrorism (article 205 of the Russian Criminal Code) and illegal possession of weapons or explosives (article 222). They were also ordered to pay the equivalent of about US$2,000 in property damages.  On May 12 the court sentenced Gumarov to 13 years of imprisonment, and Ishmuratov to 11 years and one month; Fanis Shakhutdinov was sentenced to 15 years and five months.
Lawyers and relatives of the accused expressed suspicion that two juries could reach such diametrically different verdicts, and believe that the second jury was pressured to convict. Defense lawyers appealed the case to the Russian Supreme Court in July 2006, arguing that the case should be retried due to procedural irregularities, including the prosecution's introduction of new witnesses without any opportunity for pretrial cross-examination, as required by Russian law. The three-judge panel of the Supreme Court returned its decision on November 29, 2006, after half an hour of deliberation. The panel reduced the sentences of each of the three defendants, without making any change to the verdicts (although the harshness of the sentences had not been a feature of the appeals, which were rejected in full).98
In July 2006 Human Rights Watch found a signed confession to the Bugulma pipeline explosion in the case file of another criminal investigation. The five-page confession was signed by Vilsur Khairullin, who was accused of conspiring to blow up key industrial targets in Tatarstan in 2005. According to the document, the interrogation was conducted by an investigator in the serious crimes division of the Tatarstan procuracy, V.A. Maksimov, on July 7, 2005, between 10:10 a.m. and 1 p.m. In the confession, Khairullin says that he planned and executed the explosion alone.99
Gumarov and Ishmuratov were in custody at the time Khairullin made his confession, awaiting trial for the same crime. Yet prosecutors never mentioned the confession to lawyers for either defendant. Investigator Maksimov told the Washington Post  that he took Khairullin to the scene of the crime, but Khairullin was unable to identify the exact location of the explosion, so they did not feel it necessary to inform defense lawyers for Gumarov, Ishmuratov, and Shaikhutdinov about his confession.100
Given the record of torture among Russian investigators, it seems entirely possible that Khairullin's confession was not genuine. But as a matter of due process, such potentially exculpatory evidence should have been made available to the defendants.  And if the confession was not genuine, it raises the question of what methods Russian investigators might have used to extract it.
Rasul Kudaev, the other ex-Guantanamo detainee currently in detention, has not yet been formally indicted or prosecuted, more than one year after his arrest in Nalchik. Kudaev's extensive torture by Russian authorities was detailed above.  In addition, Kudayev's right under Russian and international law to be represented by a lawyer was compromised when Irina Komissarova, his original lawyer, was removed from the case.
---