<<previous | index | next>>
Recent conversations with a relative of a prisoner held in isolation in Sfax prison indicate certain minor improvements in the conditions of his family visits. After more than twelve years in prison, Abdelkarim Harouni was allowed on December 20, 2003, to have his first "direct" family visit, that is, with no divider separating him and his relatives. Another direct visit took place on December 25, 2004, between Harouni and his parents, who must travel 270 kilometers from their home near Tunis to see him.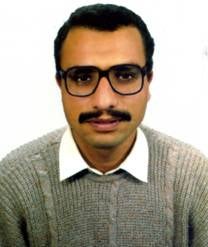 Abdelkarim Harouni, shown before his arrest in 1990. He is currently in
solitary confinement in Sfax prison. © 2004 Tej Photos, La Marsa
But the bottom line for Harouni remains unchanged: he remains in strict isolation, and is permitted to communicate only with the prison guards and his family.
Harouni, a civil engineer and former secretary-general of the Islamist-leaning General Union of Tunisian Students (l'Union Générale Tunisienne des Etudiants), was arrested on October 30, 1991 and received a life sentence in the mass military court trials of 1992. In 2002 this was reduced to a thirty-year sentence.
According to his sister, Hend, Harouni never asked for isolation and has protested its imposition many times. She added that he was never given an explanation for being placed in isolation. The closest he ever got was when an official in Houareb prison in Kairouan told him, "The decision [on isolation] is not in my hands."
Ms. Harouni added that on January 24, her brother wrote to prison authorities asking authorization for a visit by human rights lawyer Mohamed Nouri. According to her, Harouni sought legal counsel in order to challenge the conditions of his detention, notably his continuing isolation. Informed of this request by Harouni's father, Nouri formally applied as a lawyer for access to Harouni. As of March 24 – two months after Harouni made this request – neither he nor Nouri had received a response. According to Tunisian law, convicted prisoners who have exhausted their appeals "have the right…to a visit by a lawyer, in the presence of a member of the prison staff…upon the granting of permission by the administration responsible for prisons and re-education."23
Ms. Harouni said that her brother has read every book of interest in the prison library and eagerly awaits books that his family brings him. But prison authorities frequently refuse or delay delivery of the books they provide, even if they are novels or books of nonfiction that cannot be considered politically controversial. For example, on February 12, after the family had finished their visit, a guard returned to them a book they had brought on their previous visit for Harouni, at his request, explaining that authorities had refused it. The book was For a Modern Islam, by the eminentTunisian historian Mohamed Talbi
In 2004, Harouni and the other two Nahdha prisoners held in isolation in Sfax prison, Hamadi Jebali, and Ajmi Lourimi, held a hunger strike to demand they be allowed to see one another.  Prison authorities refused this demand, but in the end installed television sets in their cells.
---
[23] Law 2001-52, Article 17(6).