Human Rights Developments
1998
No sign of loosening the tight grip of the security apparatus.
Government refused to provide additional space to independent institutions and peaceful political opponents.
The circulation of a draft law governing private associations raised fears that the state sought to impose significant curbs on the activities of independent nongovernmental organizations (NGOs).


Suspected Islamist militants again faced unfair trials before state security and military courts were sentenced to death and executed -- without the right to appeal to a higher tribunal as required under international human rights law.
At least twice during the year, ordinary Egyptians clashed in violent confrontations with police over alleged torture and deaths in police custody.
The lack of accountability of the security apparatus remained a major human rights problem. Continuing the pattern from past years, security forces shot dead known or suspected militants in operations shrouded in secrecy.
In March alone in Upper Egypt, there were at least twelve officially reported shooting deaths of men whom the government claimed were "terrorists."
Appalling prison conditions remained a problem of staggering dimensions.

Setbacks for Freedom of Expression


As of late October six journalists had been sentenced to prison terms for libel offenses;


Major setbacks for freedom of expression during the year as newspapers were banned, and journalists criminally prosecuted and imprisoned.
Twice during the year authorities confiscated and banned books that official or self-appointed censors deemed insulting to Islam.
On March 7, President Mubarak signalled his dissatisfaction with the freewheeling independent press, charging that some journalists were "destroying our country."
Censors banned the March 19 issue of the Cairo Times.
On August 12 and August 19, authorities rejected the distribution in Egypt of the first and second editions of Alf Leila , the newly launched cultural weekly licensed in Cyprus as a foreign publication and widely viewed as Dustour's successor. Restrictions on Freedom of Association
Political parties cannot operate legally in Egypt unless a license is secured from the Political Parties Committee of the Shura Council, a government-controlled body that since its establishment in 1977 has never approved the licensing of a new political party.
In 1998, a draft law to replace Law No. 32 was circulated. The draft law included a categorical prohibition of "any political activities regardless of their nature," and empowered the state to object to the proposed activities of any NGO. It criminalized any activity occurring outside the framework of legally registered organizations; permitted the ministry of social affairs to veto candidates for election to boards of directors and to add government representatives to boards; and required government approval before soliciting funds inside Egypt or abroad, sending funds abroad, or joining non-Egyptian organizations.
"The timing of these attacks is outrageous. Today the world celebrates the principle of respect for human rights. But the Egyptian government is betraying these values." Human Rights Watch Launches Campaign to Defend Egypt's Human Rights Activists
Human Rights Watch Press Release
December 10,1998 Human Rights Defenders in Egypt Under Attack
Human Rights Watch Briefing Paper
December 1998

Human Rights Watch Recommendations to Egyptian Authorities

On the eve of the 50th anniversary of the Universal Declaration of Human Rights, Egypt's State Security Prosecutor today charged human rights activist Mustafa Zidane with spreading false rumors.

Egypt Marks Human Rights Anniversay by Charging Another Human Rights Activist
Update from The Center for Human Rights Legal Aid (CHRLA), December 9, 1998

"The Prosecutor is conducting an unprecedented campaign of fear to intimidate Egyptians from trying to improve human rights in their own country. As this investigation grows, we grow increasingly concerned that a large number of human rights activists will eventually be arrested or imprisoned." Second Human Rights Activist will be Interrogated Tomorrow
Update from The Center for Human Rights Legal Aid (CHRLA)
December 8, 1998


"The government should be investigating and prosecuting torturers in the police and security forces, not sending human rights activists to prison."

Government Action Imperils Egypt's Human Rights Community
Human Rights Watch
Press Release December 3, 1998


Updates
Human Rights in Egypt


Egypt: U.S. Must Not Ignore Rights Abuses
Press Release, October 12, 2001

Egypt: Human Rights Background
October 2001

Egypt: Politically Motivated Imprisonment
Press Release, May 21, 2001

Human Rights Developments
World Report 2001

Egypt: Academics Released on Bail
Press Release, August 10, 2000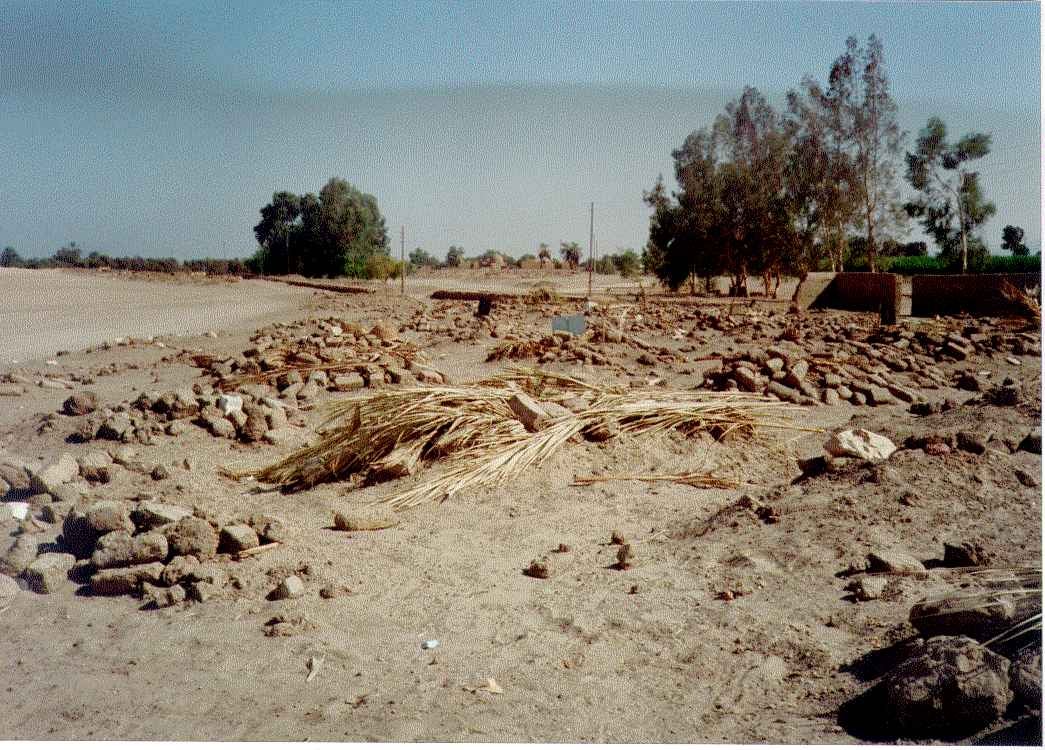 The grave of 32-year old Islamist defence lawyer Abdel Haritha Madani, who died in security forces custody one day after his arrest at his law office in Cairo on April 26, 1994. Ten days after his arrest on May 6, the police notified his family that he was dead.
Related Material
"Torture and ill-treatment have become systematic and widely practiced by policemen during the interrogation of suspects....The most widespread acts of torture are the use of electric currents and hanging the victim in the position of a slaughtered animal."

Report from Egyptian Organization for Human Rights, May 1998
---
Related Material from Other Organizations


Campaign to Protect Human Rights Workers in Egypt

The Center for Human Rights Legal Aid (CHRLA)