Having trouble viewing this email? Click here.
In Syria, Rebels' Car Bombs, Rockets Kill Civilians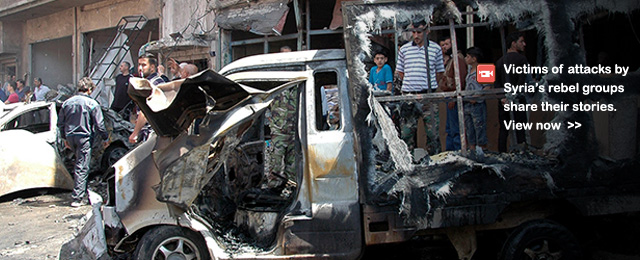 Photo © 2014 STR/AFP/Getty Images

Opposition armed groups in Syria have indiscriminately attacked civilians in government-held territory with car bombs, mortars, and rockets.

The attacks have killed and maimed hundreds of civilians and destroyed civilian infrastructure in violation of the laws of war.


share on:


VIDEO
 
 
People in Ukraine struggle to get medical care in rebel-held areas. View Now »
VOTES COUNT
 
 
 
What's your country's voting record in the UN Human Rights Council?  
See Now »
TWEET of the WEEK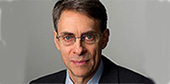 It took 24 years but Chad convicts 20 security agents for torture under ex Pres Hissène Habré. http://trib.al/xfGXNB4
Follow Kenneth Roth »
Human Rights Watch
350 Fifth Avenue, 34th Floor New York, NY 10118 USA
Tel: 1 (212) 290-4700 | news@hrw.org