Follow us on:






Witness: Beaten for Being Gay in Russia – Andrey's Story



Photo © 2014 Private

Despite Russia's January cold, hundreds of people packed the central square in Voronezh, an eight hour drive south of Moscow, for the planned LGBT rights protest. When Andrey Nasonov arrived, he saw a bus of riot police and several police cars, and quickly realized most of the crowd likely didn't support LGBT rights. Only a dozen were activists, like him. In short order, he heard a scream and saw a rainbow flag. Thinking he was late for the protest, he began running towards the flag while unfurling his poster that read, "Stop hate."

Spotting Andrey, bystanders began pelting him with snowballs. He saw a group of people break free from the crowd and sprint towards the activists. Two rushed him, pushed him to the ground and began kicking him in the head, neck, and shoulders. He curled into the fetal position. When he felt the kicking stop, he tried to get up, but lost consciousness. His boyfriend, Igor, tried to revive him, and he briefly came to, thinking that he needed to open his second "Stop hate" poster, but it fell out of his hands. He fell down and began convulsing.

share on:


Dispatches: Uniting Against the Pakistan School Massacre
By Zama Coursen-Neff
The attack on a school in Peshwar in northwestern Pakistan that left at least 145 dead – almost all of them children – sets a new low of depravity for the Pakistani Taliban. Tragically, the attack, while horrific in scale, is but one of an all-too-frequent pattern of deliberate attacks on schools both in Pakistan and worldwide.
See the Latest News in Asia »
share on:

US/Cuba: Obama's New Approach to Cuba
It's been clear for years that US efforts to promote change in Cuba through bans on trade and travel have been a costly and misguided failure. Rather than isolating Cuba, the embargo has isolated the United States, alienating governments that might otherwise speak out about the human rights situation on the island.
See the Latest News in the Americas >>
share on:


VIDEO
 
 
For 16 years, the Thai government has failed to clean lead from a stream, threatening hundreds of families with irreversible health problems. Watch Now »
REPORTS

 
 
 
Toxic Water, Tainted Justice
Thailand's Delays in Cleaning Up Klity Creek
Read Now »
TWEET of the WEEK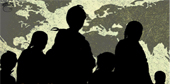 On #MigrantsDay let's recognize our common humanity, and treat all people, regardless of legal status, with dignity. Follow Bill Frelich >>
Human Rights Watch
350 Fifth Avenue, 34th Floor New York, NY 10118 USA
Tel: 1 (212) 290-4700 | news@hrw.org
Having trouble viewing this email? Click here.
Interview: Locked Up in an Institution With No Way Out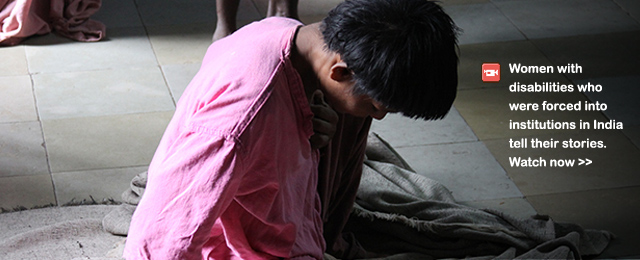 Photo © 2013 Shantha Rau Barriga/Human Rights Watch

In India, many women and girls with intellectual and psychosocial disabilities are locked up in institutions against their will. Some of the institutions for those women, who have disabilities ranging from Down's syndrome and cerebral palsy to schizophrenia and depression, are filthy and overcrowded.

Residents lie on the floor practically on top of each other for lack of space. Opportunities to bathe are minimal, access to medical care is limited, and forced treatment – including electroshock therapy – is often the norm. Verbal or physical abuse by staff members is common. It's not a pretty picture, but this is the reality for those living in institutions. Many don't even know their diagnosis. Admitting female relatives to institutions is painfully easy, but it's nearly impossible for these women to leave without their family's permission.

Human Rights Watch's Kriti Sharma and other researcher visited 24 institutions across four Indian states – including government mental hospitals and government and private residential care facilities – for the new report, "Treated Worse than Animals." This is what they found.
share on:


Beyond Bodycams — What to Do After Garner and Brown
By Maria McFarland Sánchez-Moreno

Yesterday's grand jury decision in the Eric Garner case in New York City – the second in just over two weeks in which a grand jury in the United States failed to indict a white police officer in the killing of an unarmed African American – has raised important questions about one of the few concrete solutions that US officials (President Barack Obama and New York City Mayor Bill de Blasio, among them) have proposed for dealing with police brutality: the increased use of body cameras.
See the Latest News in the United States >>
share on:

Thank you for supporting
Human Rights Watch
Human Rights Watch
350 Fifth Avenue, 34th Floor New York, NY 10118 USA
Tel: 1 (212) 290-4700 | news@hrw.org